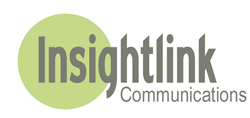 Palm Springs, California (PRWEB) April 29, 2016
The American workforce is on everyone's mind. It lies at the heart of our nation's productivity, stability, even security. Most importantly, employees are the single most important asset in creating value and building profitability for their organizations.
Then why are American workers so unhappy?
Just under half of American workers are emotionally checked out with low engagement scores and high stress levels that haven't moved in 3 years according to Insightlink's 2016 Annual Survey of the American Workplace. The survey also reveals that half of employee turnover is preventable but that organizations lack the tools to understand the triggers causing attrition.
Insightlink is focused on changing that.
A national expert in employee research and surveys, the Palm Springs, Calif.-headquartered Insightlink announced today that they are publishing their fully tested 4Cs employee engagement survey free to organizations seeking to bolster the well-being of their employees.
This bold move is a proactive response to the nation's inability to move the needle on employee engagement levels and give companies the tools they need to create and boost productivity.
Insightlink helps organizations achieve higher levels of organizational performance and ultimately profitability. Happier employees are more energized in their work and ultimately increase bottom line performance.
Insightlink is a senior player in the engagement research field, with a proven methodology developed through decades of conducting employee research and helping thousands of companies of all sizes and across all industries improve job satisfaction and engagement. Insightlink's survey tool is completely customizable to address specific needs and issues.
The company's goal is to encourage companies struggling with poor morale to step forward and get the insight needed to take the steps needed for change. Long term, Insightlink hopes to raise awareness of this important issue and elevate employee engagement in order to make working in America better for all employees.
To learn more, please contact Lynn Gore at 866-802-8095 ext. 705.
About Insightlink
Insightlink Communications is a leader in full service employee surveys and offers a range of employee survey products and services to fit their client's needs. With over 15 years of experience, Insightlink's reputation has been built on giving organizations the knowledge they need to create effective change using their acclaimed employee research, analytics, benchmarking and survey methodologies. Insightlink's expertise in data collection, reporting and analytics takes the pressure off organizations that find data overwhelming and daunting by creating reports that are digestible and understandable, simple and easy to understand for organizations of any size and experience level.