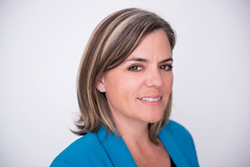 Many patients insist they need opioid analgesics to manage their pain, but recent studies have proven that opioids actually increase and prolong pain.
NEW PORT RICHEY, Fla. (PRWEB) July 13, 2016
The American Medical Association (AMA) recently announced that it has adopted new policies aimed at combating America's opioid epidemic, including efforts to expand access to the overdose-reversing drug naloxone and support for non-opioid treatments for pain (1). Novus Medical Detox Center, a leading Florida-based drug treatment facility, applauds these measures and believes they will have a beneficial impact in reducing opioid dependency, addiction and overdose deaths.
According to the Centers for Disease Control and Prevention (CDC), 78 Americans die every day from an opioid overdose (2). At the AMA's annual meeting in June, a panel discussed several potential solutions to the epidemic, such as more effective use of prescription drug monitoring programs, prescribing alternatives to opioids and improving access to naloxone (1). The AMA's new policies, which were announced at the annual meeting, build on many of these recommendations. They include encouraging physicians to co-prescribe naloxone to patients at risk of an overdose, promoting access to non-opioid and non-pharmacologic treatments for pain, and supporting efforts to sever the link between patient satisfaction surveys of pain treatment and payments to healthcare facilities (1).
Supporters of the new AMA policies noted the industry's emphasis on complete resolution of patients' pain symptoms "is often misguided and puts inappropriate pressure on clinical pain management practices that can encourage the overuse of opioids, especially since other approaches are not covered by insurance" (1). Dr. Andrew Gurman, who was recently sworn in as president of the AMA, believes that physicians have continued to prescribe opioids because they have been tied to patient satisfaction scores, stating, "There's institutional pressure for doctors to comply with patient wishes even if it's not best medicine" (3).
Bryn Wesch, CFO of Novus Medical Detox Center, concurs that existing practices helped fuel the current epidemic, but is hopeful that the new AMA policies will drive positive change.
"For years, physicians, patients and even health insurance providers operated under the belief that opioids were the best way to treat pain—but the skyrocketing rates of opioid dependency, addiction and overdose deaths have made it very clear that prescription opioids pose grave risks to patients," she asserted. "Many patients insist they need opioid analgesics to manage their pain, but recent studies have proven that opioids actually increase and prolong pain. By promoting the use of non-opioid treatments and removing pain evaluation and management from patient satisfaction scores, the new AMA policies place the focus back on patients' health and safety rather than immediate gratification."
Wesch also commends the AMA's efforts to increase access to naloxone, an opioid antagonist that can reverse the effects of an overdose. The AMA urges insurers to include naloxone on their preferred drug lists and formularies with minimal or no cost sharing, and supports policies that enable law enforcement officers to carry and administer naloxone. The organization also calls for liability protections for healthcare professionals who prescribe, dispense and administer naloxone (1).
"Expanding access to naloxone is a vital step in preventing overdose deaths," said Wesch. "The time between finding an overdose victim and waiting for paramedics to arrive can mean the difference between life and death. If a patient's family and friends, or local police officers, have naloxone on hand and know how administer it, thousands of lives could be saved each year."
While Wesch feels the new AMA policies are an important move in the right direction, she would also like to see physicians play an active role in monitoring patients for opioid abuse and referring them for detox or rehab as needed.
"Encouraging doctors to pursue alternatives to opioids should help reduce the number of new opioid prescriptions, but there are still millions of Americans currently taking opioid analgesics who should be tapered down or weaned off the drug," asserted Wesch. "If patients are unwilling to give up opioids or show signs of a substance use disorder, physicians should direct them to appropriate treatment."
Novus has helped many patients overcome opioid dependency and addiction through its medically supervised drug treatment programs, which are designed to minimize the discomfort of opioid withdrawal. The Florida detox facility offers individually customized treatment plans based on proven medical protocols, including 24-hour access to nursing care and withdrawal specialists. Novus is renowned for its success in treating high-dose methadone cases, and is equally proficient in detoxing patients from other high-dose opioids just as comfortably, safely and effectively.
For more information on Novus Medical Detox Center and its opioid detox and treatment programs, visit http://www.novusdetox.com.
About Novus Medical Detox Center:
Novus Medical Detox Center has earned The Joint Commission's Gold Seal of Approval for Behavioral Health Care Accreditation as an inpatient medical detox facility. Licensed by the Florida Department of Children and Families, Novus provides safe, effective alcohol and drug treatment programs that are based on proven medical protocols and designed to minimize the discomfort of withdrawal. The facility is located on 3.25 acres in New Port Richey, Florida, in a tranquil, spa-like setting bordering protected conservation land. Intent on proving that detox doesn't have to be painful or degrading, Novus set out to transform the industry by bringing humanity into medical detox with individually customized treatment programs and 24/7 access to nursing care and withdrawal specialists. Today, Novus is renowned as a champion of industry standardization and a staunch advocate of patients fighting to overcome substance use disorders. Frequently recognized for its contributions to the industry and local community, Novus has become a regular source to media publications such as The Wall Street Journal and USA Today, and has ranked in the Tampa Bay Business Journal's Fast 50, the Florida Business Journal's Top 500 and the Inc. 5000 list of America's fastest-growing companies. For more information on Novus' medically supervised detox programs, visit http://novusdetox.com.
1. American Medical Association. "AMA Adds New Tools to Combat Opioids"; press release issued June 15, 2016. ama-assn.org/ama/pub/news/news/2016/2016-06-15-new-tools-combat-opioids.page
2. Centers for Disease Control and Prevention. "Understanding the Epidemic"; CDC website: Injury Prevention & Control: Opioid Overdose; last updated June 21, 2016. cdc.gov/drugoverdose/epidemic
3. Johnson, Steven Ross. "AMA Seeks Move Toward Opioid Alternatives"; Modern Healthcare; June 15, 2016. modernhealthcare.com/article/20160615/NEWS/160619941