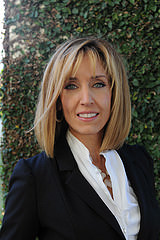 I also believe that it's up to women to prove they deserve higher salaries and positions based on their merit.
Tampa Bay, Fla. (PRWEB) July 21, 2016
According to a 2014 study, it was discovered that only one-in-twenty-one job applications in the IT field came from women. Deloitte Global Predicts that less than 25 percent of IT jobs will be held by women by the end of 2016. They also reported that women are 45 percent more likely to leave within their first year of starting in IT than men.(1) As an advocate of women in information technology (IT), entrepreneur Monica Eaton-Cardone offers advice on what women can do to turn this prediction around.
According to Deloitte, the problem comes from several areas, starting with the education process, moving to paying and promoting, and ending with retaining positions within the industry. Only 18 percent of university graduates in US computer sciences were women. Furthermore, 37 percent of women surveyed in the UK stated they were passed over for a promotion due to gender. (1) Eaton-Cardone outlines key points to direct women to successful roles in Information Technology.

Eaton-Cardone, Chief Information Officer (CIO) of Global Risk Technologies and Chief Operating Officer of Chargebacs911, believes that the real issues stem from confidence and self-worth. "The best way to get your confidence up is to set a goal and reach it, then repeat the process over and over. You gain confidence through performance and production, and this ultimately creates genuine self-worth." She acknowledges that if there were interviews conducted with the top performers within the IT industry, the results would show these are people who create their own success through years of hard-work and their refusal to accept failure.
"As someone who has built several successful businesses on technology-based solutions, I am an advocate for the advancement of women in tech," said Eaton-Cardone, "but I also believe that it's up to women to prove they deserve higher salaries and positions based on their merit. Gender does not determine technical aptitude. Yet, unfortunately, it often seems to deter women's continued progress in the industry due to that lack of confidence."
Eaton-Cardone believes tech companies should set compensation based on employees' value, experience and expertise—regardless of gender—with promotions awarded to those who demonstrate a high level of productivity and consistently meet or exceed their goals. She acknowledges that the onus currently falls on the employee to demonstrate that their performance meets or exceeds that of their colleagues. She urges women to consider focusing on their contribution value as opposed to comparing themselves to their male (or female) counterparts, stating that this thought process is the most effective strategy for success and will ultimately be most sustainable as a solution to closing the gender gap. She recommends that women interested in earning higher salaries focus on achieving consistent improvement through increased competency, echoing the importance of confidence through goal setting and subsequent acheivements.

"Researchers have documented a 'confidence gap' among women in business. This could potentially lead some women to be less engaged in their work and less likely to seek out new challenges and responsibilities—which, in turn, can limit their earning potential," noted Eaton-Cardone. She outlines several steps women can take to position themselves for higher success, which will improve confidence and self-worth: "One of the best ways to boost confidence is to track individual performance in relation to specific goals and contributions. Secondly, be proactive and conscious of the example you are setting in the company. Finally, do not wait for others to give you work or targets, create your own goals and continue to meet them time after time."
Eaton-Cardone asserts that the tech industry is highly competitive, and employers have a vested interest in protecting their best assets. They also have an interest in reversing this prediction by having a more diverse workforce. "If you demonstrate your worth, they'll do what it takes to keep you—or risk losing you to a company that recognizes and values your expertise."
As a champion of women in IT and business, Monica Eaton-Cardone welcomes the opportunity to network with other female tech professionals at industry events. She will be presenting at the upcoming Ticket Summit in Las Vegas and Affiliate Summit East in New York, and is available for interviews and future speaking engagements. For more information, visit http://monicaec.com.
About Monica Eaton-Cardone:
Monica Eaton-Cardone is an accomplished entrepreneur, speaker, author and industry thought leader who is internationally recognized for her expertise in risk management, chargeback mitigation, fraud prevention and merchant education. Eaton-Cardone found her calling as an entrepreneur when she sold her first business at the age of 19. She later became an eCommerce merchant; and after grappling with chargebacks and fraud, she took it upon herself to develop a comprehensive, robust solution that combined agile technologies and human insights. Today, Eaton-Cardone's innovations are helping thousands of organizations achieve sustainable growth, and she continues to pioneer loss-prevention best practices as CIO of Global Risk Technologies and COO of Chargebacks911. Eaton-Cardone is a champion of women in IT and business leadership, and aims to inspire the next generation of young innovators through her nonprofit organization, Get Paid for Grades. Get to know her at http://www.monicaec.com.
1. Lee, Paul. "Predictions 2016: Women in IT Jobs: It Is about Education, but Also about More than Just Education | Technology, Media, and Telecommunications." Deloitte. N.p., n.d. Web. 15 July 2016.