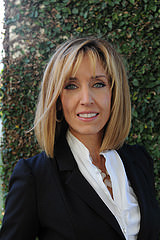 Chargebacks, fraud and false declines are the bane of merchants and issuers alike.
Tampa Bay, FL (PRWEB) September 19, 2016
A new report issued by Aite Group reveals that U.S. chargebacks will grow to nearly $6 billion this year,(1) and projects that false declines will increase 25% within the next two years.(2) The report's authors propose that merchants and credit card issuers can improve both metrics with better cooperation, data-sharing and communication. Chargebacks911, a leading dispute mitigation and risk management firm, urges merchants and issuers to heed the report's recommendations, emphasizing that collaboration and information-sharing will magnify the impact of each player's own fraud-control and loss-prevention measures.
According to the Aite Group report, chargebacks rose 25% in the first half of 2016 due to the EMV liability shift and will reach an estimated $5.8 billion this year.(1) Between 60% and 70% of those chargebacks can be attributed to fraud, with the remainder resulting from service or support disputes.(1) At the same time, many valid transactions are being declined when erroneously flagged as fraud. Aite Group says U.S. issuers will decline $264 million in legitimate credit card transactions this year; by 2018, those false declines are expected to total $331 million.(2)
"Chargebacks, fraud and false declines are the bane of merchants and issuers alike," noted Monica Eaton-Cardone, co-founder and Chief Operating Officer (COO) of Chargebacks911. "Merchants often feel issuers enable friendly fraud by siding with customers in chargeback disputes, while issuers suggest merchants' processes and policies may be contributing to chargebacks and false declines. However, both parties can make much greater headway against these ongoing challenges by pooling their efforts and resources."
The Aite Group report identifies the types of data issuers and merchants each possess that can contribute to better-informed transaction decisions if shared. Issuers have access to cardholders' personally identifiable information, credit availability and income, as well as transactional behavior across multiple merchants, transactional tolerances, mobile geolocation and exposure to data breaches. Merchants have insights into consumers' transactional behavior, type of merchandise purchased, website activity, IP geolocation and shipping address.(3)
Eaton-Cardone is acutely aware of merchants' pain points and challenges in managing fraud and false declines, since Chargebacks911 works with retailers of all types and sizes—particularly those operating in a card-not-present (CNP) environment—in implementing multi-pronged chargeback management solutions.
"A growing number of consumers are abusing the chargeback process. Some intentionally commit 'friendly fraud' by filing unjustified chargebacks to obtain merchandise without paying for it; others may not even realize the harm they do to merchants when filing a chargeback instead of going through proper channels for returns and complaints," explained Eaton-Cardone. "Retailers have to scrutinize each transaction to prevent fraud and chargeback-related losses. But if they misidentify genuine orders as potential fraud, they could end up alienating customers and losing future sales from them."
Eaton-Cardone believes collaboration and information-sharing will help merchants and issuers to prevent fraud and minimize losses, and advises them to act quickly to establish communication channels to facilitate data exchange. She maintains that sharing key data will make it easier to distinguish fraudsters from legitimate customers, empowering both parties to reduce fraud and false declines. She also urges issuers to refer consumers to merchants for resolution before initiating a chargeback, and she counsels merchants to focus on identifying the true source of each chargeback and addressing those chargeback triggers. "By working together, merchants and issuers can reclaim lost revenue and reverse the tide of rising chargebacks," she concluded.
Chargebacks911 is committed to educating merchants on fraud risks and loss prevention. As part of these efforts, Monica Eaton-Cardone will be presenting at the IATA World Financial Symposium this month, the ARC TravelConnect conference in October and other upcoming industry events. She is also available for interviews and future speaking engagements.
For more information on Chargebacks911 and its comprehensive risk management solutions, visit http://chargebacks911.com.
About Global Risk Technologies and Chargebacks911:
Chargebacks911 is a division of Global Risk Technologies, which is internationally recognized as a leading provider of comprehensive risk management solutions to the payment processing industry. With offices in Europe and the United States, Global Risk Technologies manages over 200 million transactions worldwide each month. Chargebacks911 is headquartered in Tampa Bay, Florida, and specializes in chargeback mitigation and dynamic loss prevention. Founded by merchants in direct response to rising chargebacks and friendly fraud, Chargebacks911 combines insider expertise with proprietary technology and deep analytics to isolate threats, resolve disputes and maximize revenue. From small merchants to the nation's largest retailers, today thousands of businesses rely on Chargebacks911's scalable, customizable and fully turnkey solutions to achieve sustainable growth and guaranteed ROI. For more information, visit http://www.chargebacks911.com.
1. CardNotPresent.com. "Report: Merchant/Issuer Collaboration Key for Reducing Chargebacks and Unnecessary Declines"; CNP Report; August 23, 2016. http://cardnotpresent.com/report-merchantissuer-collaboration-key-for-reducing-chargebacks-and-unnecessary-declines-aug-23-2016/
2. Aite Group. "Press Release – Chargebacks and False Declines: Cards' Ugly Underbelly"; press release issued August 18, 2016. aitegroup.com/press-release-chargebacks-and-false-declines-cards'-ugly-underbelly
3. Aite Group. Report Summary: Chargebacks and False Declines: Cards' Ugly Underbelly; August 18, 2016. aitegroup.com/report/chargebacks-and-false-declines-cards'-ugly-underbelly