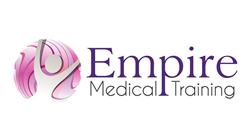 Introducing the virtual membership will allow all of our members to log in with ease and continue learning no matter where they are.
(PRWEB) March 31, 2017
A leading continuing medical education institution, Empire Medical Training announces its latest offering, virtual memberships. These virtual memberships join its roster of platinum, pain specialty, diamond, and office memberships. Virtual memberships offer live training that medical professionals can take part in from their practice or home office as they pursue Continuing Medical Education (CME) credits. Speaking about the virtual membership addition, Dr. Stephen Cosentino, president of Empire Medical Training, said, "Introducing the virtual membership will allow all of our members to log in with ease and continue learning no matter where they are."
Virtual memberships are for primary care physicians who seek to add new areas of study and experience to their practices. As add-ons to existing membership levels, virtual memberships offer much more flexibility for ambitious health care professionals. Virtual memberships rely on innovative technology developed by Rx Medical Web and offer the following benefits:

Empire Live Broadcast Training: This platform enables student members to view live events from office or home computers, as well as mobile devices. Students can interact with instructors during live events and can include colleagues and staff members in viewing sessions.
Live and On-Demand Webinars: These webinars include hourlong online presentations that cover advanced topics. Students can interact with instructors through RX Medical Web's proprietary software.
Empire Mentor: This offering is an added level of support available to members who attend a live workshop. Students can chat and send direct messages to instructors for more clarification and advanced questions.
For nearly two decades, Empire Medical Training has offered educational and training services to medical and health care professionals. During this time, the company has graduated more than 45,000 health care professionals and built a network of more than 150,000 physicians and medical professionals. Empire Medical Training hosts about 700 workshops each year and offers training in close to three dozen topic areas, including aesthetics, pain management, and surgery.
In March, Empire Medical Training acquired Rx Medical Web, which will allow the company to offer enhanced services to its clients. Empire Medical Training made this strategic move after working with Rx Medical Web for several years. Rx Medical Web has offered online marketing services to physicians for close to 10 years, and Empire Medical Training looks forward to enhancing its platforms and offerings as a result of this recent acquisition.
Please contact Empire Medical Training at 866-366-1576 or visit their website to register for a virtual membership or learn more about these membership offerings.