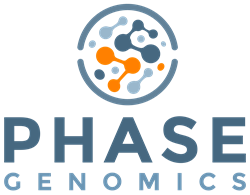 Hi-C genome scaffolding technology will be of great importance to the Korean scientific community
Seattle, WA, and Seoul, South Korea (PRWEB) April 11, 2017
Today, Phase Genomics and Phyzen Co., Ltd. have announced an exclusive partnership to deliver Phase Genomics' Proximo™ Hi-C genome scaffolding service to the Korean market. The deal makes Phyzen the sole distributor of the service in all of South Korea.
"Phyzen's experience and expertise in the Korean market will be a tremendous asset for further expanding our ability to deliver Proximo Hi-C to scientists and researchers around the world," said Ivan Liachko, Phase Genomics' co-founder and CEO. "With this partnership, biological research in South Korea is poised to make significant leaps forward."
The Proximo Hi-C service builds on Hi-C-based genome scaffolding technology invented by members of the Phase Genomics founding team in 2013. Proximo has been used on hundreds of genome assemblies to date, including a goat genome recently published in Nature Genetics and highlighted in The Atlantic. This goat genome represents the most contiguous mammalian de novo assembly ever constructed, and the company notes many of its other customers are preparing manuscripts of their own on numerous plants and animals assembled with Proximo Hi-C.
"We have been impressed by the unparalleled capabilities of Phase Genomics' Proximo Hi-C since we first saw its results," said Kyoung-Dae Kang, CEO of Phyzen. "This technology will be of great importance to the Korean scientific community, and we're thrilled to partner with Phase Genomics to be the exclusive providers of this service in South Korea."
South Korean researchers may now contact Phyzen via their website to obtain more information about how to access Proximo Hi-C services. General information as well as instructions for obtaining the service outside South Korea can be found on Phase Genomics' website.
ABOUT PHASE GENOMICS - Phase Genomics, Inc. is based in Seattle, WA and was founded in 2015 by a team of genome scientists, software engineers, and entrepreneurs. The company's mission is to empower researchers of all kinds with state-of-the-art genomic tools. The company serves academic and commercial researchers in diverse fields and industries.
Website: http://www.phasegenomics.com
Contact: info(at)phasegenomics(dot)com
ABOUT PHYZEN CO. LTD. - Phyzen Co., Ltd. is a bioinformatics and genomics service provider based in Seongnam, South Korea. The company was founded in 2013 by a team of genome scientists, bioinformaticians, and entrepreneurs. Phyzen closely works together with diverse researchers in university, government institute and private sector to provide the better solutions in genome research.
Website: http://www.phyzen.com
Contact: info(at)phyzen(dot)com