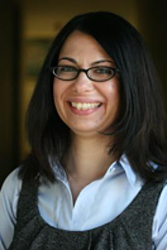 Berkshire expert to share insight on managing pay equity in the workplace.
Columbia, MD (PRWEB) June 14, 2017
Berkshire Associates, a human resources and technology firm, announces today that Michele Whitehead, SPHR, SHRM-SCP, Sr. Manager of HR Services at Berkshire Associates, will share strategies necessary to promote and monitor pay equity within an organization in her informative session, "Closing the Gap: Strategies for Managing Pay Equity" on June 21 during the 2017 SHRM Annual Conference and Exposition in New Orleans. Her session will be held at 10 a.m. in room 260-262.
Heightened enforcement agendas surrounding fair pay means organizations are under more scrutiny than ever to monitor and promote pay equity in their workforce. In this informative session, Michele will discuss the impact of federal and state fair pay legislation and compensation data reporting requirements on employers, and the key components of a proactive analysis of compensation data. Michele will also share with SHRM attendees steps to take to correct inequities and overcome pay equity challenges, and how to integrate pay analysis into annual HR agendas.
Attendees will learn:

How recent fair pay legislation impacts an organization
How to proactively identify and address pay inequity
Best practices for managing fair pay requirements
Berkshire's Director of Regulatory Affairs, Lynn Clements, will also present at the SHRM annual conference on, "How to Survive an OFCCP Audit Under the New Administration," on June 19 at 7:00 a.m. in room 383-385.
For media inquiries, please contact Januarym(at)berkshireassociates.com at 800.882.8904, ext. 1314.
About Michele Whitehead: Michele Whitehead is Senior Manager of HR Services at Berkshire Associates. Michele is responsible for overseeing, developing, and providing consulting services related to human resources management. With over 15 years in the human resource industry, Michele is an expert in HR practices and procedures. She is also responsible for developing and presenting training sessions to educate clients on the latest affirmative action, applicant management, compensation, and human resource management topics and trends.
About Berkshire Associates:
Berkshire Associates is a human resource consulting and technology firm, specializing in helping companies build the ideal, balanced workforce. As an industry leader, Berkshire provides the latest tools and services for affirmative action, applicant management, compensation management, workforce planning, diversity, and professional training. For over 30 years, Berkshire has serviced the nation's most recognizable companies; and as a result, has mastered providing clients with cost-effective solutions to everyday human resource challenges.
About SHRM
The Society for Human Resource Management (SHRM) is the world's largest HR professional society, representing 285,000 members in more than 165 countries. For nearly seven decades, the Society has been the leading provider of resources serving the needs to HR professionals and advancing the practice of human resource management. SHRM has more than 575 affiliated chapters within the United States and subsidiary offices in China, India, and United Arab Emirates.