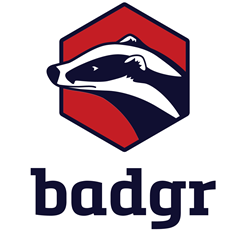 "Open-source and designed for easy integration with other products, Badgr is the ultimate toolkit for those who wish to explore the power of digital badges." - Wayne Skipper, CEO, Concentric Sky
Eugene, OR (PRWEB) July 06, 2017
The world's leading open-source digital badging platform just got even more exciting. The Badgr team is excited to announce the latest update to Badgr, which now fully implements the Open Badges 2.0 specification.
"In addition to simply issuing 2.0 Open Badges, Badgr is the first platform in the world to allow users to upload, verify, and share badges created by any OB 2.0-compliant issuing platform," said Concentric Sky CEO, Wayne Skipper. "Open-source and designed for easy integration with other products, Badgr is the ultimate toolkit for those who wish to explore the power of digital badges."
The Badgr team is committed to advancing the use of digital micro-credentials via open-source tools and technologies. The team led the development of the Open Badges 2.0 specification itself, releasing a developer's guide earlier this year. The team followed that effort in April by donating BadgeCheck to IMS Global to serve as the official validator for 2.0 Open Badges.
"Concentric Sky's thought leadership and commitment to open technologies makes them a natural partner for us," said Van Ton-Quinlivan, Vice Chancellor, Workforce and Economic Development for the California Community College system. "We're very excited to see version 2.0 of Open Badges go live and explore its incorporation into tools that enable students to pursue guided pathways of studies."
Version 2.0 of Open Badges is the most significant upgrade to the specification since its 2011 launch, making it possible to address dozens of new micro-credential use cases. The new features make Open Badges more flexible and secure, allowing users to more expressively describe any type of educational achievement as a portable and verifiable digital micro-credential.
###
Founded in 2005, Concentric Sky is an award winning software design & development firm located in Eugene, OR. Concentric Sky creates mobile, web, and enterprise software solutions for a wide variety of prominent organizations around the world including NASA, the National Science Foundation, Encyclopedia Britannica, and The World Bank. Badgr is a registered trademark of Concentric Sky.