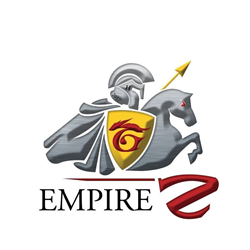 Taking on too much can make someone overloaded and can have a negative impact on productivity.
HOUSTON (PRWEB) November 01, 2017
At Empire Z Inc. they are continuously looking for ways to boost productivity and simultaneously improve profit. During the workshop, CEO Bing Zou revealed his top tips for getting more done.
About Empire Z: http://www.empirezusa.com/about-us/
1. Focus on 1 task at a time
Award-winning entrepreneur and owner at Empire Z Inc., Bing Zou argues that the best way to work efficiently and get more done is to focus on one task at a time, thereby allowing for total concentration on the task at hand.
2. Set a time limit
Mr Zou recommends allocating a specific amount of time to work on a given task and sticking to it. "Time limits are good for instilling a sense of urgency and preventing procrastination,"
3. Eliminate distractions
In the modern world, there is a wealth of distractions, from emails, social media or colleagues. Mr Zou believes that the best way stick to a task is to eliminate distractions. "I know that I have to be contactable for most of the day, however, if I have a critical task to get done, I give myself a power hour where I turn off my phone, close my laptop and give the task my complete concentration."
4. Perform related tasks together
Answering emails, calls or texts in real time can cause a major disruption to focus and can result in someone being distracted for long periods of time. Mr Zou urges aspiring professionals to resist the temptation by relegating certain tasks to specific times of the day. For example, deciding to answer emails/reply to messages and calls first thing in the morning, at lunchtime, and right before the end of the day.
5. Have some quiet time
The average human attention span is now just eight seconds, thanks in part to the rise of mobile devices. Mr Zou argues that people can boost their attention spans by setting aside a few minutes every day for some quiet, alone time.
6. Learn to say no
In general, no is considered a negative word and isn't a word entrepreneurs like to use, however for productivity to improve, Mr Zou contends that learning to say "no" is critical. "Taking on too much can make someone overloaded and can have a negative impact on productivity," commented Mr Zou.
Empire Z is a US-based outsourced sales and marketing company who specialise in customer acquisition and retention for both old and new clients alike. The firm focus on developing innovative campaigns pushing brand awareness and enabling the creation of a memorable brand image for new consumers. The firm is committed to being the best, and they frequently host educational workshops and seminars to help their employees learn, grow and develop.
Source: http://www.inc.com/minda-zetlin/stop-this-one-bad-habit-and-you-ll-increase-productivity-40-percent.html
Source: http://www.telegraph.co.uk/science/2016/03/12/humans-have-shorter-attention-span-than-goldfish-thanks-to-smart/