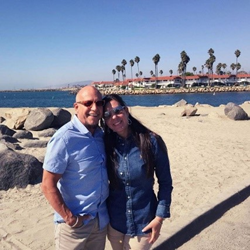 HOUSTON (PRWEB) February 28, 2018
Calvary Houston, the Friendswood, Texas, church that assisted many locals in the aftermath of 2017's record-breaking Hurricane Harvey, recently took part in a successful conference focused on fulfilling the Great Commission in Cuba.
The conference, titled "Pastors, Ministry Leaders, & Youth Conference," was held in Santa Clara, Cuba, from Feb. 5 to 8. Its main focus was to equip saints for ministry work on the island of more than 11 million people.
Cuba is currently experiencing a dramatic interest in Christian missionary work thanks to the efforts that have been made to normalize relations between Cuba and the United States over the past couple of years. In fact, Christian leaders in the United States are describing this missions-focused phenomenon in the country as a "mission's tsunami."
The Gospel of Jesus Christ has been growing exponentially in Cuba over the past 15 years, with many church plants and house churches cropping up. As more people of all ages learn about the Word of God, they are encouraged to teach it to others and make disciples. The result? A movement that continues to grow in numbers and in its unwavering passion for Jesus Christ.
In light of this, it may come as no surprise that the Santa Clara conference was a tremendous success, according to Calvary Houston's Pastor Ron Hindt. With many Christians in Cuba interested in sharing the Gospel both inside the country and beyond its borders, hope is growing that an increasing number of people will come to a saving knowledge of Jesus Christ.
Calvary Houston itself remains a huge sharer of the Gospel in the Lone Star State, where it is changing lives through its several services, such as its service on Sunday morning, Sunday youth service, Sunday Spanish service, Sunday prayer service, and Wednesday service.
In addition to offering Sunday and Wednesday services, the church remains in community outreach. For instance, it served more than 100,000 meals after Hurricane Harvey flooded Houston. It additionally provided supplies and food to more than 1,000 families thanks to its robust food pantry.
Besides being an avid advocate of the community, Pastor Ron Hindt has earned a reputation for his unique expositional style of teaching the Bible -- a style that is informative and makes biblical concepts easy to apply in people's daily lives.