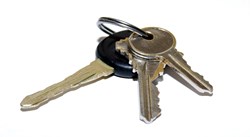 [The article] is a worthwhile resource for anyone looking to avoid repossession or better their auto loan knowledge.
Seattle, WA (PRWEB) August 22, 2013
Financial difficulties often lead to overdue loan payments. Unfortunately, continuous payment delays on a car loan can lead to repossession of the vehicle. With over a million repossessions last year, this is a growing difficulty across the nation. In an effort to quell the tides of financial setbacks, Complete Auto Loans (CAL) has given valuable information to consumers in danger of the repo man by producing an article on how people can avoid losing their vehicle.
"First and foremost," the article advises, "talk to your lender and let them know you're going to be paying late. If you're only late occasionally, most lenders will work with you. Lenders start to get nervous when they haven't heard from you, especially if you have a poor credit history. It's always better to communicate."
Communication is a vital step in working through delayed payments, poor credit, and future debts. Additionally, CAL advises consumers to be cautious while choosing the vehicle for which they will be paying. As new cars quickly lose a large percentage of their value, buying a used car is highly recommended. The article is full of similar tips, informing the consumer and promoting smart choices and communication. It is a worthwhile resource for anyone looking to avoid repossession and better their auto loan knowledge.
About Complete Auto Loans:
CAL provides bad credit auto loans online. Their unique finance platform can accept 100% of applicants, regardless of poor credit or even bankruptcy. By visiting http://www.completeautoloans.com, consumers are able to find the ideal loan for their personal financial situation, all through a quick and easy online process.