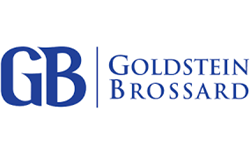 Every so called SEO company promises the world. Almost every time the SEO client pays thousands of dollars for nothing
Las Vegas, NV (PRWEB) February 13, 2015
Las Vegas bail SEO and attorney search engine optimization experts at Goldstein Brossard are now offering no cost consultations and website evaluation to owners or managing partners who are hiring a new Las Vegas SEO company. "We provide a thorough investigation of your web presence including intelligence regarding the position and SEO investment of your competitors," says Dan Goldstein, Director of SEO at Goldstein Brossard. "We can help people better understand how to make their web presence more superior than their competitors through hard work and careful strategy."
Las Vegas bail bonds SEO is of particular interest for Goldstein Brossard because they are going to be exhibitors for the first time at the PBUS 2015 Winter Conference, Membership Meeting and Expo which happens between February 22-25, 2015 at the Luxor Casino and Resort in Las Vegas. "We are excited about being exhibitors and our goal is to be able to offer attendees access to a bail bonds SEO company that has the resources to far exceed what their current bail webmaster has been offering them," says Dan Goldstein.
Bail bonds SEO companies are a dime a dozen according to Tony Brossard, VP of Sales at Goldstein Brossard. "Every so called SEO company promises the world. Almost every time the SEO client pays thousands of dollars for nothing." According to Brossard the most important thing a bail bonds company can do before hiring a potential bail bonds SEO vendor is to talk to their customers. "We require that all of our new potential customers for bail bonds or attorney SEO talk to our existing clients," says Tony Brossard of Goldstein Brossard. "This helps us weed through the people who don't have the resources to invest in the type of product we deliver."
Bail Bonds search engine optimization experts at Goldstein Brossard have helped the largest service companies excel at their business. They provide their customers with a complete understanding of their intake system which includes call monitoring and intake form analysis. "We take a look at every facet of the business as is applicable to the services we provide. Then we share our world class knowledge about what can make our customers more profitable," says Dan Goldstein.
To learn more about the Las Vegas bail bonds and attorney SEO experts at Goldstein Brossard please visit their website. To get a no cost consultation and website evaluation please give them a call immediately. People who are attending the PBUS 2015 Winter Conference, Membership Meeting and Expo that is going on between February 22-25, 2015 at the Luxor Casino and Resort in Las Vegas, NV are encouraged to visit the Goldstein Brossard exhibitor booth to register for a chance to win an IPad Mini. "We are bail bonds SEO experts serving the entire country, including Las Vegas."
Goldstein Brossard
8 Hangar Way
Watsonville, CA 95076
(408) 625-7360
goldsteinbrossard.com