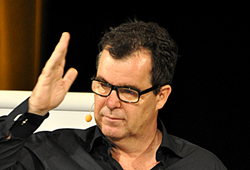 Now is the right time for real estate investors to get an action plan ready.
(PRWEB) May 13, 2014
Real estate investment educator and self-made real estate millionaire, Rick Otton, has taught over 35,000 students successful strategies for buying, selling and trading property. In a recent interview he has urged both experienced and aspiring Australian property investors to prepare themselves now in order to take advantage of potential bargains to come.
Mr Otton's advice comes off newly released statistics regarding the Australian housing market.
A recent Australian Property Monitors report suggests that, right across Australia, median and unit prices are growing at the lowest rates they have for a year. Median house prices have only risen by 2 percent and units by 1.3 percent.
"The slowdown in price growth, coupled with new RP Data figures that show property listings are up by almost 20 percent, is signalling a buyers' market and that good opportunities are on the way," Mr Otton said.
"While there is deliberation within the industry as to whether a "peak" in prices has occurred, the above statistics are looking very favourable for aspiring investors" he continued.
"Now is the right time for real estate investors to get an action plan ready. Key players are acknowledging that price increases are unsustainable and sellers have already realised price expectations are on the 'unrealistic' side – all of which are good signals for investors," Mr Otton said.
Mr Otton's take home message was to "prepare, plan and get ready to put your strategies immediately into action when you see a bargain".
And by strategies, Mr Otton is not referring to bank loans, large deposits, huge debt, hefty upfront cash or high risk – because his unconventional real estate investment strategies require none of these.
A self-made real estate millionaire, Rick Otton has walked his talk. He is also the best-selling author of 'How To Buy a House for $1' and is host of Australia's top real estate podcast. He has used his different ways of buying, selling and trading real estate across a number of continents.
"Forget the banks," says Otton. "With signs that the housing market is favouring the buyer, now is the time to learn about buying property in a completely different way than what we often believe is the only way."
Mr Otton is hosting a series of free-to-the-public information sessions beginning in Sydney in May, details of which are at http://www.ReadySetBoom.com.au.
In the meantime, to find out more about Mr Otton's property buying and selling strategies, he offers a complimentary, downloadable Power Property Profits Pack at http://www.creativerealestate.com.au/freepack
For over 23 years property millionaire Rick Otton has built an impressive real estate portfolio using innovative strategies that he has developed – strategies in which transactions are made without the need for traditional bank-type loans. He constantly refines his techniques as he buys and sells properties through his We Buy Houses business, which operates in Australia, New Zealand and the UK.
A gifted speaker and educator, Mr Otton conducts regular free seminars across Australia, which build on the concepts he shares in his 2012 book 'How To Buy A House For A Dollar', voted by Money Magazine and Dymocks Book stores as one of the Top 10 Most Popular Finance Titles for 2013.
He regularly records and publishes iTunes podcasts via his channel Creative Real Estate.
His innovative low-risk, high-reward approach to Australian real estate investing has been featured in a variety of television programs and magazines, including Today Tonight, Hot Property and Australian Property Investor.
To register for one of Mr Otton's free Australian seminars visit ReadySetBoom.com.au or phone, in Australia, 1300 888 450