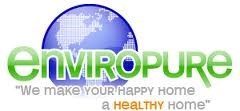 Enviropure Home Services in Ottawa, ON provides green services, snow removal, house cleaning and more.
Ottawa, ON (PRWEB) November 14, 2013
Enviropure is now offering a complete floor cleaning package that includes, carpets, tile and grout for a 15 percent discount.
Enviropure is also Ottawa's first cleaning company to go "green". Enviropure uses natural ingredients in their cleaning solutions such as vinegar, borax, chalk paste, and purified water. Enviropure stands apart from the many cleaning companies that are still using highly toxic cleaning chemicals that can be harmful to pets and children, as well as the general environment. Using green cleaning solutions costs Enviropure more, but also translates into higher sales for the company as more and more customers go green.
Enviropure sends out three person teams to do house cleaning. This assures that the job will get done right the first time. Often companies send out one person who is in a hurry to get to the next job and cuts corners. Enviropure employees operate by strict company policies and standards that insure the highest quality of work. Employees are continually trained in the latest cleaning techniques.
Enviropure technicians are certified by the IICRC and are qualified to clean all kinds of textiles including expensive Persian rugs and all kinds of upholstery. They have the latest equipment for carpet and tile cleaning. They can have that bathroom and shower looking like brand new in an afternoon. Enviropure is also the only cleaning company in Ottoawa that uses GREENGUARD, the world's best carpet and upholstery protectant.
Enviropure is offering a 15 percent discount for the carpet, tile, and grout package. They will send a technician out for a free consultation and quote. Envirorpure is a family owned business, and strives to offer friendly, prompt and professional service that will keep customers coming back for their entire home cleaning needs.
Related News:
Snow Removal Ottawa, ON
Green Cleaning Ottawa, ON
Enviropure Home Services
323 Coventry Rd #45
Ottawa, ON K1K 3X6
(613) 513-7873