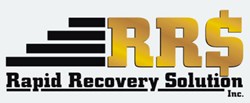 Bohemia, NY (PRWEB) November 24, 2013
Rapid Recovery Solution, Inc. continues to closely monitor an infrequent use of credit cards by young adults.
According to a November 20 article from The New York Times titled "For Those in Their 20s, a Finding That They Don't Manage Debt Well," Millennials are mismanaging their finances in a few key areas. A study performed by credit-reporting agency Experian revealed that this age group carries an average FICO score of 628, 53 points lower than those of older Americans. Moreover, 20-somethings carry fewer credit cards and maintain lower average debts by $5,000, yet account for the highest percentage of late payments.
A combination of poor economic factors is contributing to these subpar statistics. Inflated college loans are keeping young adults in debt while impacting their finances enough to prevent consumer product purchases with credit cards. Additionally, high unemployment rates and low wages are threatening the buying power of recent graduates.
John Monderine, CEO of Rapid Recovery Solution, weighs in. "College debt continues to restrict the finances of young adults, with many students leaving school with tens of thousands of outstanding loans.Therefore, it comes as little surprise to commercial collection agencies that Millennials are using credit cards infrequently, and fail to make timely payments when they do." Monderine continues. "It's relatively simple to recuperate a poor FICO score. Consumers, even those on limited budgets, should make steady charges on credit cards that are easily within one's budget. The key is to never let 90 days of non-payment go by and avoid delinquencies."
Founded in 2006, Rapid Recovery Solution, Inc. is headquartered at the highest point of beautiful Long Island. Rapid Recovery Collection Agency is committed to recovering your funds. We believe that every debtor has the ability to pay if motivated correctly. We DO NOT alienate the debtors; we attempt to align with them and offer a number of ways to resolve not only your debt but also all their debts.
#####