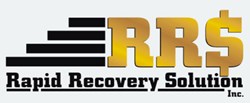 Bohemia, NY (PRWEB) November 14, 2013
Rapid Recovery Solution, Inc. is throwing its weight behind a proposed rule change to reform the student debt market.
According to a November 12 article from Bloomberg Businessweek titled "Student Loan Borrowers May Get Relief From For-Profit Colleges,"the U.S. Department of Labor is considering aggressive tactics to hold schools accountable for their students' substandard finances.The proposed statutes target private institutions that carry high tuition costs yet produce graduates with low levels of "gainful employment." This metric is defined by two criteria: the percentage of students who default on their loans within three years, and whether or not they are collectively satisfying at least the minimum payments required.
If enacted, private institutions whose gainful employment figures are deemed unsatisfactory risk termination of federal student loans. As the article points out, these funds often account for "nearly all the revenue at some for-profits," noting that some colleges could be forced out of businesses entirely. Moreover, the rule change would require underperforming schools pay back a percentage of borrowers' debt, with the goal leveling payments at eight percent of income.
John Monderine, CEO of Rapid Recovery Solutions, issues a statement. "Commercial collection agencies are witnessing first-hand the steady expansion of the student debt bubble. However, the question we should really be addressing is whether or not students are getting the most bang for their buck. In other words, are these debts fruitful investments or simply money pits? " Monderine continues. "The Department of Ed's proposition appears to go a long way in providing answers to these questions. It is certainly logical to hold each college and university accountable by delineating how burdensome their tuition fees are to the students they teach."
Founded in 2006, Rapid Recovery Solution, Inc. is headquartered at the highest point of beautiful Long Island. Rapid Recovery Collection Agency is committed to recovering your funds. We believe that every debtor has the ability to pay if motivated correctly. We DO NOT alienate the debtors; we attempt to align with them and offer a number of ways to resolve not only your debt but also all their debts.
#####