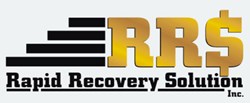 Bohemia, NY (PRWEB) November 20, 2013
Rapid Recovery Solution, Inc. addresses the distinct trend of older Americans adopting sizable debts.
According to a November 18 article from Reuters titled "Aging Americans Have a New Companion: Higher Debt," consumers beyond the age of 50 are deleveraging their finances more than ever before. It cites a recent study from Hello Wallet that claims, "the debt load of the average household headed by someone over the age of 50 increased 69 percent over the past two decades, and now claims 22 cents of every dollar earned."
Consistently acquiring new household debt even as retirement nears has become common practice for baby-boomers, with college loans for children and grandchildren accounting for much of their new financial obligations. "The amount owed on education loans by people over the age of 60 has increased from $11,000 in 2005 to more than $19,000 in 2013," according to the article.
Unpaid mortgages later in life are also contributing to sustained consumer debt. While Americans of generations past commonly paid off home loans prior to retirement, this is today considered a luxury of sorts. Reuters reports that two-thirds of surveyed workers anticipate outstanding mortgage payments even after departing from the workforce.
John Monderine, CEO of Rapid Recovery Solution, provides unique insight. "The collection services industry has closely observed the steady increase in household debt among older Americans. The stagnant job market, declining wages and an overall increase in the cost of living has prevented consumers from aggressively paying off loans." Monderine continues. "It is especially important for Americans of an older demographic to properly manage their finances and plan for the immediate future."
Founded in 2006, Rapid Recovery Solution, Inc. is headquartered at the highest point of beautiful Long Island. Rapid Recovery Collection Agency is committed to recovering your funds. We believe that every debtor has the ability to pay if motivated correctly. We DO NOT alienate the debtors; we attempt to align with them and offer a number of ways to resolve not only your debt but also all their debts.