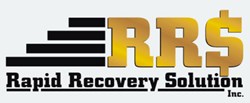 Bohemia, NY (PRWEB) November 06, 2013
Rapid Recovery Solution, Inc. weighs in on economic data predicting uptick in debt.
According to a November 4 article from Businessweek titled "Americans' Debt Hangover Seen Ending in Boost to Growth," consumers are on the brink of a borrowing boom as the Great Recession fades further into memory. Economists have long awaited a re-adoption of debt nationwide, which is likely to accelerate the overall recovery.
An increase in American buying power is arriving at a crucial time for the economy. The unemployment rate is approaching its lowest levels in five years, affording banks the confidence to comfortable extend lines of credit. A surge in consumer investments will help offset the effect of widespread federal-budget cuts, which could threaten the projected economic upturn. "Consumers taking on more debt at a time when the deficit is shrinking would be a strong positive for the economy," notes Ben Garber of Moody's Capital Market Research, Inc.
John Monderine, CEO of Rapid Recovery Solution, provides further insight. "The collection services industry can confirm the recent uptick in consumer spending. It's certainly encouraging to read financial analyses like that this predicts long term growth." Monderine continues. "Rapid has recently expanded our workforce to accommodate our own bump in business, and we'll continue to collect debts in full for all of our clients."
Founded in 2006, Rapid Recovery Solution, Inc. is headquartered at the highest point of beautiful Long Island. Rapid Recovery Collection Agency is committed to recovering your funds. We believe that every debtor has the ability to pay if motivated correctly. We DO NOT alienate the debtors; we attempt to align with them and offer a number of ways to resolve not only your debt but also all their debts.