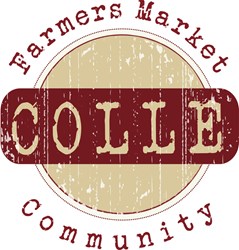 Bohemia, NY (PRWEB) October 07, 2013
Colle Farmers Market, an advocate for organic farms, comments on an article published by Treehugger.com on September 24th and commends the hard work of Huber Nash and his effort to start Nash's Organic Farms in Washington.
According to the Treehugger.com article entitled "From backyard farm to 400 acres of organic production," Nash's humble upbringings in the Midwest prompted him to take part in his family's business: farming. However, global economic and industry agricultural pressures meant that local family farmers had to move their businesses elsewhere, including Nash's own father.
In order to make a life for himself, the article says Nash began organic farming in various vacant lots in the town of Dungeoness to save money. Nash kept bees and grew produce, selling as much as his little farm allowed. From there, the article says he partnered with PCC Farmland Trust to buy and protect organic farms in his region. Now, Nash's Organic Produce owns over 400 acres of sustainable agriculture in the Dungeoness River Delta. In 2008, Nash was awarded "Steward of the Year" by the American Farmland Trust due to his hard work and persistence.
A representative from Colle Farmers Market commends Nash, citing that his dedication and diligence helped to create a better environment for farmers. "Nash's story is hugely inspiring for organic farmers," he says. "It shows the future for sustainable agriculture and how one farmer can make a huge difference in the organic farming industry.
Sustainable, organic agriculture is exactly what this country needs to help reverse climate change, repair soil damage and yield healthier crops free of chemicals. We hope to see more farmers follow suit and create better, more sustainable operations."
Colle Farmers Market is an E-Commerce enabled community that is passionate about sustainable consumption and responsible conservation. The Colle movement is dedicated to connecting natural product vendors, organic farmers and all people who are living an organic and natural lifestyle.