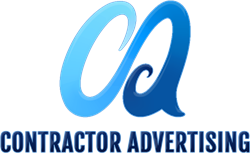 Nobody can compete with us when it comes to the establishment of processes and procedures. We run the tightest ship when it comes to Plumber SEO
Watsonville, CA (PRWEB) September 11, 2014
Contractor Advertising is a premier provider of Plumber SEO services. They are pleased to announce the launch of their new plumber marketing site. "We help plumbers get more calls. It's plain and simple. We aren't the cheapest help, but we are the best," says Tony Brossard, VP of Sales at Contractor Advertising. According to Brossard they have a long history of delivering SEO results that are better than their competitors.
Contractor Advertising is now offering a no cost consultation to companies in need of plumber SEO services. The consultation includes a complete analysis of a plumber's website, videos, blogs, Yelp profile, Google rankings, Google Places rankings, Angie's List rankings and overall reputation. "We give it to you straight. If we can help we will. Some websites are beyond help because of black hat SEO tactics that were performed over the years. We offer a comprehensive rehabilitation program for websites that have been negatively by Google Algorithm Updates," says Tony Brossard.
Contractor Advertising has been helping plumbers achieve page 1 rankings on Google for many years. Their infrastructure and processes provide them with a competitive advantage according to Tony Brossard, "Nobody can compete with us when it comes to the establishment of processes and procedures. We run the tightest ship when it comes to Plumber SEO."
Contractor Advertising offers a complete line of services including all types of plumber marketing both online and offline. Some of the services they offer include plumber SEO, Contractor Advertising, Google Rankings, YouTube rankings and Google My Places rankings. "We help plumbers make more money. Plain and simple. We have the resources and resolve the get plumbers to where they want to be with their online presence," says Tony Brossard.
Plumber SEO experts at Contractor-Advertising.com help plumbing companies with more than just search engine optimization. "We help people beat their competitors on Yelp and Angie's List, which provides a strong ROI. We can do a lot more for plumbers than most SEO companies," says Brossard.
To learn more about Contractor Advertising please visit their website. To see the new version of their plumber marketing site please visit http://www.goldsteinbrossard.com. For a no cost website evaluation and a consultation about plumber SEO please call (866) 714-5511.
Contractor Advertising
8 Hangar Way
Suite E
Watsonville
CA 95076
(866) 714-5511