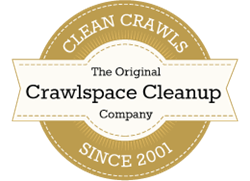 Utility bills can be lowered through professional insulation services and expertise.
(PRWEB) August 18, 2013
Owning a home can be costly and time consuming. Thankfully, an informative article by Clean Crawls has given homeowners a way to eliminate extra energy costs. The post focuses on professional attic cleaning, explaining how utility bills can be lowered through knowledgeable services and insulation expertise.
The article explains various tasks that can be completed, and then states, "Keeping your attic cleaned and properly maintained by the experts ensures healthier and cleaner air quality for you and your family. Not only will properly insulating your attic provide you with a cleaner air environment, but it will also save you money on all of your heating costs."
Clean Crawls mentions air quality several times throughout the article, promoting attic cleaning as a solid avenue to healthy breathing in the home. Professional services can also install proper insulation, thereby cutting down on utility costs such as heating and cooling bills.
About Clean Crawls:
Clean Crawls provides attic and crawlspace cleaning, weatherization, insulation removal, and more. Homes and businesses alike now have the opportunity to be clean and healthy at affordable rates, as well as save energy throughout the year. Visit http://www.cleancrawl.com/about today for more information and a free quote!