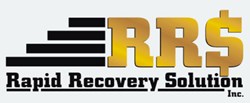 Bohemia, NY (PRWEB) October 08, 2013
Rapid Recovery Solution, Inc. examines the clear disparities in student loan debt between states.
According to an October 6 article from USA Today titled "8 States Where Student Debt Is Out of Control," the bubble is swelling at a quicker pace in certain regions. Utah and Arizona, for example, boast the lowest rates in the country at less than $20,000 per student on average for a four-year degree. When one considers the universal inflation of tuition costs – often exceeding $50,000 per year – these figures are distinctly inexpensive.
New Hampshire, in particular, paints a clearer picture of the growing college loan crisis in America. With the highest average debt among all states, its students accumulate more than $35,000 by graduation. Moreover, a substantial 75% of all students leave school with some type of loan obligation. USA Today identifies Pennsylvania, Minnesota, Rhode Island, Connecticut, Iowa and Ohio as the next most indebted states from college loans.
John Monderine, CEO of Rapid Recovery Solution, provides his take. "Consumer and commercial collection agencies alike have witnessed the strain college tuition is causing Americans. This list, however, does not surprise me, as half of these states contain an Ivy League school."Monderine continues. "There are options for families and young adults who wish mitigate student debt, such as loan-forgiveness programs offered by private and public employers."
Founded in 2006, Rapid Recovery Solution, Inc. is headquartered at the highest point of beautiful Long Island. Rapid Recovery Collection Agency is committed to recovering your funds. We believe that every debtor has the ability to pay if motivated correctly. We DO NOT alienate the debtors; we attempt to align with them and offer a number of ways to resolve not only your debt but also all their debts.
#####