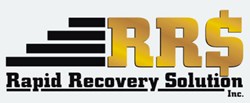 Bohemia, NY (PRWEB) October 10, 2013
Rapid Recovery Solution, Inc. considers the financial implications of a new Federal Reserve leader.
According to an October 9 article from NPR titled "What Yellen Means For Student Loans, Mortgages And The Economy," Ben Bernanke's departure as head of the Fed could change the economic landscape in the near future. By most media reports, Janet Yellen, a former San Francisco Fed President and UC Berkeley professor, is Barack Obama's first choice. She is expected to be nominated soon and fill the position's vacancy in January 2014.
According to the article, among the Fed's most crucial function is the adjustment of interest rates, Yellen has publicly voiced her concern towards sustained high unemployment and prioritizes inflation much less. She is expected to keep interest rates low to generate job creation. Mortgage rates would also remain low, encouraging new investment in real estate. Lastly, student loan rates would not increase, though federal college loans will remain at their current levels due to recent legislation.
John Monderine, CEO of Rapid Recovery Solution, provides his take. "Ben Bernanke saved our economy from total collapse and facilitated the subsequent recovery. A changing of the guard is necessary and inevitable." Monderine continues. "As a preeminent accounts receivable collection agency, we will monitor all alterations made by Ms. Yellen and educate clients as to any effects on their debts."
Founded in 2006, Rapid Recovery Solution, Inc. is headquartered at the highest point of beautiful Long Island. Rapid Recovery Collection Agency is committed to recovering your funds. We believe that every debtor has the ability to pay if motivated correctly. We DO NOT alienate the debtors; we attempt to align with them and offer a number of ways to resolve not only your debt but also all their debts.