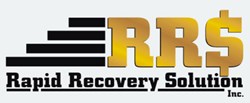 Bohemia, NY (PRWEB) October 12, 2013
Rapid Recovery Solution, Inc. observes the disparity in interest rates between credit cards and most other consumer investments.
According to an October 10 article from Yahoo! Finance titled "Why Are Credit Card Interest Rates So High," credit cards account for the third highest source of debt in America ($850 billion), trailing only mortgages ($7.86 trillion) and student loans (approximately $1 trillion). Overall debt, however, is dropping – currently 16.5 percent lower than its pre-Great Recession high. Nonetheless, credit card interest rates remain disproportionality high, and for good reason.
According to the article, to start, financial institutions deem credit cards riskier ventures than mortgages or student and car loans, even though the funds are typically less. This is because credit cards expenses are not tied to real collateral. Therefore, delinquencies on credit card payments result in the bank footing the bill. Furthermore, credit card rates are tied directly to the economy. There is an inverse relationship between interest rates and the Fed Fund Rate, which currently sits at zero due. Until the economy fully recovers, this figure will remain low and consumers will continue to fall victim to high lender prices.
John Monderine, CEO of Rapid Recovery Solutions, weighs in. "It's simply unrealistic to wish for 1 to 5 percent interest rates on credit cards, as there are with home mortgages. Plastic is simply too risky and has historically led to more irresponsible spending habits than any other payment method. It is important for consumer to make conscious efforts to maximize their credit scores. They will often be rewarded with more desirable credit cards and lower rates."
Founded in 2006, Rapid Recovery Solution, Inc. is headquartered at the highest point of beautiful Long Island. Rapid Recovery Collection Agency is committed to recovering your funds. We believe that every debtor has the ability to pay if motivated correctly. We DO NOT alienate the debtors; we attempt to align with them and offer a number of ways to resolve not only your debt but also all their debts.