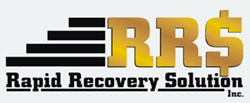 Bohemia, NY (PRWEB) October 06, 2013
Rapid Recovery Solution, Inc. identifies yet another hurdle college graduates face while attempting to satisfy their debt obligations.
According to a September 30 article from The Wall Street Journal titled "Student-Loan Straightjacket," bankruptcy is an especially risky option for this segment of borrowers. Bankruptcy, which forgives consumer debt by offering lenders asset-based repayment plans, leads to higher debt on student loans. The federal bankruptcy code prevents college grads from making full payments within the three-to-five-year bankruptcy period, enabling creditors to tack on additional interest charges and late fees. The end result is often higher debt after the process as opposed to a fresh start.
Some politicians and consumer advocates have taken note of this harmful provision. Sen. Elizabeth Warren (D., Mass.) and Sen. Richard Durbin (D. Ill.) have become outspoken about special terms in the bankruptcy procedure for student loans that they perceive as unjust. Democratic legislatures proposed a bill earlier this year that would offer loan-forgiveness benefits to filing college graduates, though federal loans were not included.
John Monderine, CEO of Rapid Recovery Solution, provides his take. "The expanding bubble of student debt remains a pressing issue for the American economy. Bankruptcy is an option reserved for all Americans as a fresh start, and ambitious young adults looking to advance their education should not be excluded."Monderine continues. "Until new legislation is enacted, any consumer curious about his or her debt fulfillment options should consult with an expert "
Founded in 2006, Rapid Recovery Solution, Inc. is headquartered at the highest point of beautiful Long Island. Rapid Recovery Collection Agency is committed to recovering your funds. We believe that every debtor has the ability to pay if motivated correctly. We DO NOT alienate the debtors; we attempt to align with them and offer a number of ways to resolve not only your debt but also all their debts.
#####