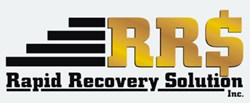 Bohemia, NY (PRWEB) October 15, 2013
Rapid Recovery Solution, Inc. continues to monitor increase in consumer debt delinquencies.
According to an October 8 article from The Wall Street Journal titled "U.S. Consumer Falling Behind on Bills after Years of Improvement," the emotional impact the Great Recession had on spending habits is waning. The American Bankers Association recently reported the consumer delinquency rate increased in Q2 for the first time in two years to 1.76 percent. Delinquency rates of credit card debt also rose to 2.42 percent.
Delinquency rates, though significant, are complicated to discern. The argument can be made that overdue payments indicate an upswing in consumer spending, which is often associated with economic growth. On the other hand, failure to satisfy financial obligations in a timely manner could be interpreted as financial insecurity and potentially speaks to a stagnant economy.
John Monderine, CEO of Rapid Recovery Solution, provides his take. "Under normal circumstances, a modest increase in the consumer delinquency rate would not be a serious development. However, as the unemployment rate remains high, the interpretation can be made that American consumers are unable to satisfy debt obligations do to lack of funds. Consumer and commercial collection agencies continue to reduce the delinquency rate by assuring clients quickly obtain outstanding payments."
Founded in 2006, Rapid Recovery Solution, Inc. is headquartered at the highest point of beautiful Long Island. Rapid Recovery Collection Agency is committed to recovering your funds. We believe that every debtor has the ability to pay if motivated correctly. We DO NOT alienate the debtors; we attempt to align with them and offer a number of ways to resolve not only your debt but also all their debts.