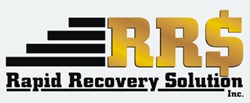 Bohemia, NY (PRWEB) October 04, 2013
Rapid Recovery Solution, Inc. remains cautiously optimistic about the market for consumer credit cards.
According to an October 2 article from Consumerist titled "Consumers Saved $4 Billion In Credit Card Fees Last Year, But Fewer Have Access to Credit," the CARD Act of 2011 has already altered the landscape of this industry. Among its many reforms, consumers are now better protected against exorbitant fees and stealthy charges from their plastic providers. In effect, the Consumer Financial Protection Bureau recently reported a substantial savings, with the average late fee falling $6 per bill.
Among the CARD Act's consequences, however, is a clear drop in credit line extensions to many Americans, most notably young adults. The legislation included provisions to protect college students from aggressive sales practices by credit card companies on campuses. While seemingly beneficial, this has dissuaded companies from approving students altogether, deeming many subprime and depriving them of necessary funds. Furthermore, the CFPD expressed concerns towards a variety of plausible outcomes, including increased identity theft, a burst of "fee harvester" cards, and popularity of deferred-interest programs.
John Monderine, CEO of Rapid Recovery Solution, provides unique insight. "The CARD Act is necessary and effective legislation that exposed the vulnerabilities of consumers at the hands of credit card companies. A $4 billion drop in fees will go a long way in curbing Americans' debt and providing higher spending power, thus growing the economy."Monderine continues. "There are still options for college students in need of credit lines. Commercial debt collection agencies frequently advise families share credit cards by co-signing between parents and children."
Founded in 2006, Rapid Recovery Solution, Inc. is headquartered at the highest point of beautiful Long Island. Rapid Recovery Collection Agency is committed to recovering your funds. We believe that every debtor has the ability to pay if motivated correctly. We DO NOT alienate the debtors; we attempt to align with them and offer a number of ways to resolve not only your debt but also all their debts.
#####