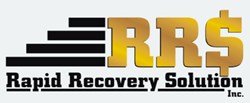 Bohemia, NY (PRWEB) October 19, 2013
Rapid Recovery Solution, Inc. identifies the damaging effects the government shutdown has on home mortgages.
According to an October 4 article from Forbes titled "4 Ways Government Shutdown Affects New Mortgages" low rates are not enough to attract consumers towards real estate ventures during a federal furlough. Economic uncertainty has dissuaded many Americans from investing in homes until the government resumes business, but it's important to clear the air and confirm which areas are causes for concern.
To start, mortgage rates are directly linked to overall economic health, but will not fluctuate as much as most would assume. In actuality, rates have slightly risen since the shutdown began rather than tumble as some may have assumed. Similarly, a lack of I.R.S. 4506 Transcripts, which verify borrowers income and approve loans accordingly, will not be so cataclysmic. These mandates are not required for lenders selling loans to Fannie Mae.
Federal Housing Administration (FHA) loans, on the other hand, are directly affected. There are simply less federal workers around to provide appraisals and approve requests. The I.R.S. and Social Security Administration must resume full operation to resolve this issue. Moreover, the U.S. Housing and Urban Development (HUD) workforce is unable to provide assistance for lower-income Americans while on furlough.
John Monderine, CEO of Rapid Recovery Solutions, voices his concern. "The mortgage industry is a stark representation of how dangerous this shutdown really is.The home buying experience is stressful and complex to start, and adding an unanticipated element like a government suspension makes the process downright intolerable." Monderine continues. "Any consumer with questions regarding home mortgages or any debt issues relating to the federal shutdown should contact commercial collection agencies for insight."
Founded in 2006, Rapid Recovery Solution, Inc. is headquartered at the highest point of beautiful Long Island. Rapid Recovery Collection Agency is committed to recovering your funds. We believe that every debtor has the ability to pay if motivated correctly. We DO NOT alienate the debtors; we attempt to align with them and offer a number of ways to resolve not only your debt but also all their debts.
#####