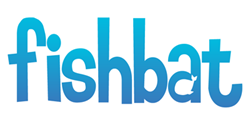 Bohemia, NY (PRWEB) October 21, 2013
Leading Internet marketing company fishbat addresses the article published by Mashable on October 14th regarding the emergence of social media and the decline of mass media.
According to the Mashable article titled "How Social Data Changes Everything We Know About Marketing Strategies," both print and TV viewership have been declining consistently since the turn of the century. For instance, TV viewership is down almost 50 percent since 2002. However, the article says social media has made significant advances since the launch of MySpace. Social media usage among U.S. adults increased 800 percent in just the past eight years.
The article says this boom in social media is regarded as an opportunity of a lifetime for marketers to "create impactful, relevant marketing" messages. "This data-powered personalized marketing approach is much more cost-efficient, scalable and effective," the article explains.
Justin Maas vice president of client relations at fishbat, a leading Internet marketing company, says personal marketing comes directly from social media and the tendencies of the user. "Gathering data from social media is like picking the brain of the target consumer in a much more cost effective way," he says. "Traditionally, marketers and advertisers would go through great lengths to learn the type of information that's readily available on social media. It's become the best way of compiling data."
Maas agrees that social media supplies many new opportunities for marketers. "With the ability to collect data, analyze it and convert it into actionable insight that marketers can use, social media has become the key in making powerful personalized marketing campaigns."
fishbat, Inc. is a full-service digital marketing and social media agency dedicated to connecting all types of businesses with their target audiences in the most effective and efficient way. Through innovative strategies in social media management, search engine optimization (SEO), branding, web design, reputation management and public relations, fishbat promotes a consistent and professional online voice for all of its clients.
#####