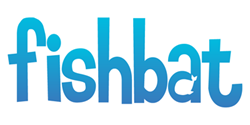 Bohemia, NY (PRWEB) October 09, 2013
Social media agency fishbat comments on an article published by Mashable on October 5th, which details the new ad-blocking technology being developed through AdTrap.
According to the Mashable article titled "Welcome to an Internet Without Ads," AdTrap is a little box that can be plugged into your router and modem to block ads during web browsing on anything that uses a WiFi connection. The article says the device also enables blocking on mobile devices over cellular 3G and 4G networks. However, the device doesn't facilitate total ad exclusion. In fact, the article says AdTrap includes a "whitelist" function that allows users to enable ads for certain sites.
Though AdTrap hasn't received a single letter or complaint, "AdTrap" has already secured a Silicon Valley law firm for anticipated legal complications.
Justin Maas, vice president of client relations at social media agency fishbat, realizes this device certainly has the potential to change the Internet landscape, but also can give specific companies a huge advantage if they can reach a compromise with AdTrap. He says, "Larger companies have the means to reach contracts to make sure that their ads will still be seen if this device catches on."
Maas also says AdTrap is great in theory, but with the growing number of companies utilizing the Internet as a viable marketing medium, it will be hard to keep it advertisement free. "Advertising representatives will try to work with or around AdTrap," Maas says. "I don't see the Internet as ever being completely ad-free, and there's no way major advertisers will let this device take away their business. It will be interesting to see how companies try to work with Ad Trap if it becomes popular."
The article reveals that each device retails at $139 on AdTrap's website and developers are working to make the device available in retail stores like Best Buy and Costco.
fishbat, Inc. is a full-service online marketing firm and social media agency dedicated to connecting all types of businesses with their target audiences in the most effective and efficient way. Through innovative strategies in social media management, search engine optimization (SEO), branding, web design, reputation management and public relations, fishbat promotes a consistent and professional online voice for all of its clients.