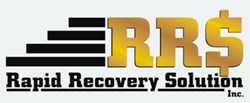 Bohemia, NY (PRWEB) November 02, 2013
Rapid Recovery Solution, Inc. anticipates how declining interest rates will affect consumer debt.
According to an October 31 article from USA Today titled "Average Rate On 30-Year Mortgage At 4.1%," interest rates on fixed mortgages has fallen for the second straight week and indicate the lowest figure in over four months. Federal mortgage buyer Freddie Mac also reported that the average 15-year fixed rate proportionally dropped to 3.2 percent, down .04 percent from the previous week. Financial experts are attributing the sustained reduction of interest rates to the Fed's continued policy of buying $85 billion per month in bonds in an attempt to stimulate employment gains.
American consumers have hastily responded to the steady drop in rates. Applications for new mortgages 6.4 percent in the week ended Oct. 25, as prospective homeowners jump at the discounted long-term loans. Similarly, applications for refinance climbed nine percent last week, as reported by the Mortgage Bankers Association.
John Monderine, CEO of Rapid Recovery Solution, examines these developments. "Four percent is certainly a bargain for 30-year fixed mortgages, and consumers have already displayed their approval through new investment and refinance maneuvers. However, such aggressive activity often leads to excessive debt, as these transactions remain significant obligations." Monderine continues. "Consumer and commercial debt collection agencies are deeply connected to the fluctuations in mortgage rates. At Rapid, we continue to educate our clients as to the significance of these interest rate swings and, of course, retrieve all funds immediately."
Founded in 2006, Rapid Recovery Solution, Inc. is headquartered at the highest point of beautiful Long Island. Rapid Recovery Collection Agency is committed to recovering your funds. We believe that every debtor has the ability to pay if motivated correctly. We DO NOT alienate the debtors; we attempt to align with them and offer a number of ways to resolve not only your debt but also all their debts.
#####