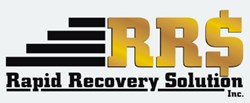 Bohemia, NY (PRWEB) November 07, 2013
Rapid Recovery Solution, Inc. encourages current and future college students to explore all their financing options before committing to private loans.
According to a November 5 article from Minnesota Daily titled "Private Loans Linked to High Student Debt," PSL's constitute 15 percent of America's $165 billion outstanding college debt. However, these lines of credit account for only seven percent of total student loans from 2012, as reported by a recent report from a U.S. Public Interest Research Group. The fees and conditions attached to privately funded loans are typically more severe than those offered by universities and government entities, impinging upon borrowers' ability to quickly pay off college expenses.
The Minnesota Daily article targets the country's largest private loan provider, which owns nearly half of all PSLs. "Sallie Mae was the most complained-about private student loan firm in every state but Minnesota and Alaska," with 4,300 complaints filed through the Consumer Financial Protection Bureau since March 2012. Most grievances charged Sallie Mae with unfair billing practices and exorbitant fees. Making matters worse, the article notes, "High-debt student loan borrowers, or those with $40,000 or more in debt after graduation, disproportionally use private loans to pay for school."
John Monderine, CEO of Rapid Recovery Solution, weighs in. "Many economists are characterizing student debt as an bubble with the potential to burst, just as the real estate market did a few years ago. As an accounts receivable collection professional, I'm inclined to agree." Monderine continues. "We frequently advice families to apply for private student loans only after they've exhausted their federal loan options, including Stafford and PLUS. These loans are government subsidized and usually carry lower rates than those offered by Sallie Mae."
Founded in 2006, Rapid Recovery Solution, Inc. is headquartered at the highest point of beautiful Long Island. Rapid Recovery Collection Agency is committed to recovering your funds. We believe that every debtor has the ability to pay if motivated correctly. We DO NOT alienate the debtors; we attempt to align with them and offer a number of ways to resolve not only your debt but also all their debts.
#####