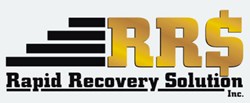 Bohemia, NY (PRWEB) November 10, 2013
Rapid Recovery Solution, Inc. continues to monitor the state of student debt in this country, and considers its logical implications.
According to a November 6 article from US News & World Report titled "Study: Student Debt Increasing for Four-Year Graduates," the financial landscape for today's college grads is bluntly pessimistic compared to graduates of recent memory. A recent report from U.S. Department of Education revealed that today's students are borrowing with significantly increased consistency than students of just 15 years ago. Forty-nine percent of the class of 1993 left school with debt, compared to sixty-six percent in 2008.
The amount students are borrowing has also risen considerably over the last decade and a half. In '93 the average aggregate of loan was just $15,000 per student, but has since swelled to $24,700, adjusted for inflation. Moreover, and most surprisingly, federally subsidized loans have decreased on average by nearly $3,000, indicating a clear increase in private loans that typically carry higher interest rates and less protection.
John Monderine, CEO of Rapid Recovery Solution, provides insight. "The accounts receivable collection industry has observed the steady rise in student debt over the past decade plus. It is, however, startling to see a drop in federal student loans over that span, as increasing tuition rates should spawn a similar increase in discounted loans." Monderine continues. "The key for students is to exhaust their government-subsidized options before turning to private lenders. It's a proven way to regulate college debt."
Founded in 2006, Rapid Recovery Solution, Inc. is headquartered at the highest point of beautiful Long Island. Rapid Recovery Collection Agency is committed to recovering your funds. We believe that every debtor has the ability to pay if motivated correctly. We DO NOT alienate the debtors; we attempt to align with them and offer a number of ways to resolve not only your debt but also all their debts.
#####