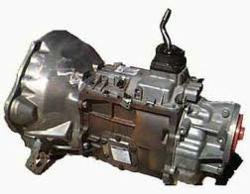 Our dedicated toll-free number is now used in all parts of the country for transmission questions or ordering.
Tampa, Florida (PRWEB) July 01, 2013
The Ram series pickups from the Chrysler company is one example of a modern truck that has remained in production for over 30 years. The engines and transmissions used inside these pickup trucks have helped to establish Ram as a top brand worldwide. The GotTransmissions.com company sells used gearboxes and is now selling used Dodge Ram transmission inventory online at http://www.gottransmissions.com/blog/dodge-transmissions-caravan/dodge-ram-45rfe-transmission for reduced prices. These prices are part of the markdowns for Dodge brand units that are sourced through secondary partners.
The automatic transmission series used for pickup trucks in the Dodge brand rely on a four-gear system plus reverse. These TorqueFlite units have been used primarily in the Ram and other series vehicles for Dodge and Jeep. Locating these in low mileage condition can be one of the challenges presented to vehicle owners or mechanics performing a replacement.
The Got Transmissions inclusions of these four-speed units for a reduced price is expected to continue fulfilling the demand for these units in North America.
"Our website features our easy access pricing and offers no charge shipments for transmissions," a source from the GotTransmissions.com added. Multiple changes to the website technology and company policies this year are now making it easier for consumers to benefit from using this company as a provider of replacement transmissions.
The lowering of the Dodge Ram pricing online is in addition to markdowns made to other parts of the company inventory this year. "Our dedicated toll-free number is now used in all parts of the country for transmission questions or ordering," the source included.
The inclusion of the four-speed automatic Ram transmissions online is one contribution made this year to the growing inventory online. A Chevrolet addition for the truck series gearboxes was made earlier this year to introduce the electronically controlled units used by this automaker. A news release was launched for the public at http://www.prweb.com/releases/chevy-4l80-e-transmission/chevy-transmissions-sale/prweb10270769.htm. Since this release was generated, additional pickup truck and SUV units have been included for consumer research and sale online.
The same day order processing and no charge shipment incentives are scheduled to remain in effect as permanent company policies. Consumers using the online contact method or the toll-free number now in place for customer service can find more information about these policy changes.
About GotTransmissions.com
The GotTransmissions.com company distributes preowned automotive, truck and sport utility vehicle transmissions in the United States. Partnerships with supply companies that are acquiring American made and foreign transmissions have helped to build the current inventory now listed for sale online. The company staff is comprised of experts who offer toll-free telephone number assistance and online access to price quotes at GotTransmissions.com. Incentives for free shipping and reduced core charges are now part of the bonuses that consumers receive using this company as a transmission supplier.