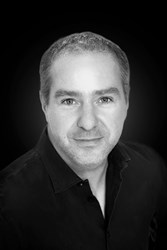 Value and price when it comes to real estate are often two very different things
Edmonton, AB (PRWEB) February 14, 2014
While many Edmonton Realtors will tell their clients what they want to hear, Ed DePrato uses a different approach. Analyzing market trends based on historical and current economic data is a good way to successfully predict what the market will do. It all boils down to the age old factor of supply and demand. A market is usually either a "buyer's" or "seller's" market, and a seasoned real estate veteran can usually sense which way it is going to go. According to DePrato, the latest factors contributing to effective Real Estate decisions in 2014 are as follows.

Is it a Buyer's or Seller's Market?
A market may seem "hot" due to short lived factors such as increased government spending. This is never sustainable. Increased capital spending from the private sector usually creates jobs and more jobs means demand for real estate and rentals will go up, thus creating a "seller's" market. Of course, times of recession usually create a "buyer's" market. Foreclosures may flood the market for instance.
Determine Value and Price to Gauge Demand in 2014:
Value and price when it comes to real estate are often two very different things. Price is what one buyer might offer and one seller might accept. Value, however is often more predictable. The cost of labor and materials affect value, but more importantly demand affects value. Understanding those market forces is the key to making informed decisions when buying or selling real estate in Edmonton and area. Trends may also vary from neighborhood to neighborhood.
Utilize Experience and Location for the Best Timing in 2014:
Ed DePrato is one of Edmonton's top selling residential agents. His philosophy is one of honesty and integrity – he develops relationships with clients based on trust and performance. Hundreds of satisfied clients and referrals will attest to that. And DePrato knows Edmonton from St. Albert to Sherwood Park, Downtown to Southwest Edmonton. Ed and his team at DePrato Associates of RE/MAX River City know from experience that location and timing are everything.
Related News:

Related Search Phrases:
[Google Trending] [Realtors Edmonton] [Realtors in Edmonton] [Breaking News] [RE/MAX Realtors] [Edmonton Real Estate] [DePrato Associates of RE/MAX River City South]
Related Hashtags:
#RealEstate #BreakingNews #GoogleTrending #Home #Realtor #Property #Investing #Edmonton #Alberta