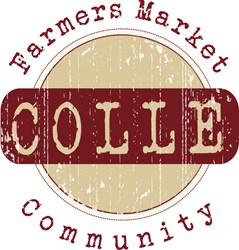 Bohemia, NY (PRWEB) October 21, 2013
Colle Farmers Market, an online farmers market, responds to an article published by the UN News Centre on October 16th, which discusses how sustainable agriculture is the key to end hunger and preserve the environment.
According to the UN News Centre article titled "Sustainable food systems vital to end hunger, malnutrition, UN says on World Food Day", United Nations officials are stressing the importance of ending world hunger and protecting the environment by investing in more sustainable agriculture systems. In honor of World Food Day, the United Nation's promoted the need for more sustainable ways of producing food with a nutritional focus. The article says the future of the world's food problem revolves around ways of producing natural, healthy food and making it available to everyone.
"The key to better nutrition, and ultimately to ensuring each person's right to food, lies in better food systems – smarter approaches, policies and investments encompassing the environment, people, institutions and processes by which agricultural products are produced, processed and brought to consumers in a sustainable manner," says UN Secretary-General Ban Ki-moon.
A representative from Colle Farmers Market, an online farmers market, agrees, stating that sustainable organic farming can help provide better food and reverse signs of climate change. "Organic agriculture is one way farmers can produce healthy, natural food without harmful pesticides," the Colle rep says. "Pesticides have a lot to do with changes in the soil and they can be linked to climate change. The chemicals used in pesticides emit gases into the air and into the Earth causing disturbances in the climate. The climate change has shown us very bizarre and damaging weather these past few years. When weather is particularly bad, it destroys crops, therefore contributing to the hunger problem."
Colle Farmers Market is an E-Commerce enabled community that is passionate about sustainable consumption and responsible conservation. The Colle movement is dedicated to connecting natural product vendors, organic farmers and all people who are living an organic and natural lifestyle.