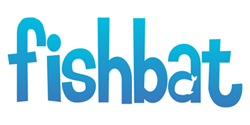 Bohemia, NY (PRWEB) August 25, 2013
On August 25, online marketing company fishbat responds to an article published on Mashable, which details the launch of Internet.org, an organization founded by Mark Zuckerberg to provide internet access to the entire world.
According to the article published by Mashable on August 21 titled "Mark Zuckerberg Aims to Bring Net Access to Everyone With Internet.org," the Facebook founder has assembled a team of companies to provide affordable Internet access to the entire globe.
There are currently only around 2.7 billion people in the world with Internet access, the article says. Zuckerberg's team hopes to bring Internet access to the other 3 billion people who live without it.
Justin Maas, vice president of client relations at online marketing company fishbat, says the bold plan is a noble one. "Connectivity drives us," he says. "People today are interacting like never before thanks to the Internet. By connecting the entire world through web access, connections will be made that would never have been possible before."
The Internet.org team is comprised of big name brands like "Facebook, Ericsson, MediaTek, Nokia, Opera, Qualcomm and Samsung," the article says. These companies are looking to use data efficiently while making Internet access affordable.
However, Internet.org has to combat the problem of profitability. "The unfair economic reality is that those already on Facebook have way more money than the rest of the world combined, so it may not actually be profitable for us to serve the next few billion people for a very long time, if ever. But we believe everyone deserves to be connected," Zuckerberg says in the article.
"Connecting the entire world is a fantastic goal and can bring digital marketing to the world," Maas says. "Online marketing companies could make use of the new customer base opening up, and globalization, especially in advertising, could really take off. It's just a matter of time until the entire project gets underway and we see where it goes."
fishbat, Inc. is a full-service digital marketing and social media agency dedicated to connecting all types of businesses with their target audiences in the most effective and efficient way. Through innovative strategies in social media management, search engine optimization (SEO), branding, web design, reputation management and public relations, fishbat promotes a consistent and professional online voice for all of its clients.
#####