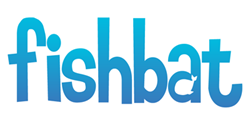 Bohemia, NY (PRWEB) September 01, 2013
Internet marketing company fishbat responds to an article published on CBC Sports, which discusses the highlights from this year's Canadian Olympic hockey team's Social Media Day and how the world responded to it.
According to the article published on CBC Sports on August 28 titled "Sochi Social: Media day with the 2014 men's Olympic hockey team," Canada's hockey stars participated in a media day, which included everything from Vine interviews to live tweeting during this year's orientation camp. As custom, the article says the Canadian team has a pre-Olympic media day. In addition to the standard interviews and photos released online, the team decided to put a social media spin on the whole day.
Before the interviews were released, the article says the team revealed several sneak peeks behind the scenes of the shooting Vine videos. They also used Twitter updates to interact with fans eager to hear what their favorite superstars had to say about the Olympics.
Justin Maas, vice president of client relations at Internet marketing company fishbat, says a sports team utilizing social media is a great idea. "By offering fans an inside look at the production of the actual media day through various social networks it allows the national hockey team to reach out a bigger audience," he says. "It could also help to increase fan growth and spark interest in the sport."
Maas says the same concept could work for big name brands. "We've seen in the past," he explains. "By utilizing multiple forms of social media, brands are able to extend their reach beyond their target audience and really engage with the public on many levels."
fishbat, Inc. is a full-service online marketing firm and social media agency dedicated to connecting all types of businesses with their target audiences in the most effective and efficient way. Through innovative strategies in social media management, search engine optimization (SEO), branding, web design, reputation management and public relations, fishbat promotes a consistent and professional online voice for all of its clients.
#####