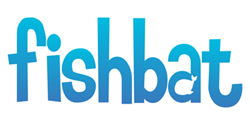 Bohemia, NY (PRWEB) December 12, 2013
fishbat, an award-winning online marketing company, responds to an article published by Mashable on December 6th, which reveals a patent design for a new Google tool designed to update social networks automatically.
According to the Mashable article titled "Google Patent Will Let Software Do Your Socializing," Google recently filed a patent for a new type of social networking tool. The article says the software would learn a brand's voice by analyzing all of your previous social media content and automatically recommend updates and replies for future posts. Google's main goal is for this software to learn how a brand tweets and posts on Facebook so it can begin to maintain your pages on its own.
The article says, "Since the bot would essentially mimic your voice to seamlessly interact as you online, users would need to give it access to a wide array of accounts. They are, however, all opted-in, so it seems users would be given the option to select and specify what Google's new software could analyze."
Justin Maas, vice president of client relations at online marketing company fishbat, says while this software might make it easier for some companies to maintain a consistent social presence, it cannot replace the work done by most social media managers. "Social media is about more than just posting to Facebook and Twitter," he says. "A lot of time is dedicated to researching language, posting times, engagement and ads. All of these things come together to create a great social media campaign capable of producing fans, increasing traffic and promoting sales. Robots and software cannot possibly make the decisions or exhibit the creativity that social media managers exude on a daily basis."
fishbat is a full-service online marketing company and social media agency dedicated to connecting all types of businesses with their target audiences in the most effective and efficient way. Through innovative strategies in social media management, search engine optimization (SEO), branding, web design, reputation management and public relations, fishbat promotes a consistent and professional online voice for all of its clients.
#####