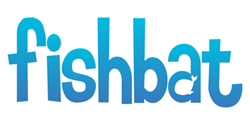 Bohemia, NY (PRWEB) December 14, 2013
fishbat, an award-winning Long Island marketing company, comments on an article published by Mashable on December 12th, which details Instagrams new direct messaging feature.
According to the Mashable article titled "Instagram Direct Brings Private Sharing to Individuals, Groups," Instagram finally launched its new private messaging feature, Instagram Direct, on Thursday, which allows users to directly message one another.
Available for iOS and Android, "Instagram Direct gives users a more personalized way to share moments with a smaller group of people and not all followers," the article says.
"Communication is really core," says Instagram cofounder and CEO Kevin Systrom in the article. "It's not about photography necessarily. We aren't built into cameras. We are built into phones, and phones are communication devices."
Justin Maas, vice president of client relations at Long Island marketing company fishbat, says Instagram Direct could be an answer to Snapchat's denial of Facebook's generous buyout offer. "We knew Instagram was developing a private photo and video messaging service," he says. "But it just so happened to debut right after Snapchat denied Facebook's buyout offer. As Instagram's parent company, Facebook coincidentally launched a service that allows users to send private photos and videos to each other, just like Snapchat. It seems like Facebook is trying to make up for a lost opportunity and gain back some fans that left Instagram for its rival Snapchat."
Despite the similarities between Instagram Direct and Snapchat, Maas says that it is a promising feature. "Instagram Direct enables users to connect with each other in a new way," he says. "I can see this becoming a useful tool for brands to interact with customers. It's definitely something all brands should consider implementing in a creative way."
fishbat is a full-service online marketing company and social media agency dedicated to connecting all types of businesses with their target audiences in the most effective and efficient way. Through innovative strategies in social media management, search engine optimization (SEO), branding, web design, reputation management and public relations, fishbat promotes a consistent and professional online voice for all of its clients.