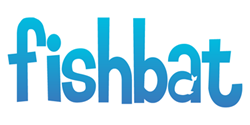 Bohemia, NY (PRWEB) September 08, 2013
Online marketing firm fishbat responds to an article published by the San Francisco Chronicle, which states that personal activity and even grammar on social media can affect a job candidate's chance of getting hired.
According to a September 6th article published by the San Francisco Chronicle, titled "Social media manners matter, job recruiters say," a person's activity on social media, including everything from Instagram photos to incorrect grammar or profanity on Facebook and Twitter, can harm their chances of getting hired.
In fact, the article says about 42 percent of job recruiters have judged a job applicant on their social media activity. The practice of using social media as a tool in the recruiting process has immensely grown over the years. As stated in the article, "It's now used by 94 percent of recruiting and human resources workers. And 78 percent of them said they have made a hire through social media."
Justin Maas, vice president of client relations at online marketing firm fishbat, says the use of social media is not only cost effective, but a much quicker way to conduct a background check on job applicants. "Social media is a tool that should be utilized by human resource departments, and has proved to be effective," he says. "It is crucial for people to monitor their own activity on social media and make sure that what they post portrays an image they would like a job recruiter to see. Although many people feel that social media is a recreational tool and way for them to express themselves, they also need to realize that how they express themselves can have consequences."
Maas says that LinkedIn is a great source for professional resumes, but less formal forms of social networks such as Facebook and Twitter can prove to be very helpful tools as well. He says, "It is important for recruiters to find candidates who will fit in with the culture and personality of the firm, and Facebook and Twitter can give a great insight into one's personality and interests."
fishbat, Inc. is a full-service digital marketing and social media agency dedicated to connecting all types of businesses with their target audiences in the most effective and efficient way. Through innovative strategies in social media management, search engine optimization (SEO), branding, web design, reputation management and public relations, fishbat promotes a consistent and professional online voice for all of its clients.
#####