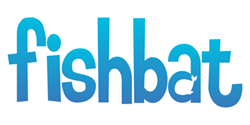 Bohemia, NY (PRWEB) September 10, 2013
fishbat, a leader in Internet marketing companies, discusses an article published by Mashable, which details Facebook's new application programming interface (API) that allows media outlets to track real-time conversations.
According to a September 9th article published on Mashable, titled "Facebook's New APIs Help Media Outlets Highlight Real-Time Conversations," Facebook announced the launch of its two new APIs on Monday, which will help news organizations track and integrate real-time conversations. In the article, Facebook says, "Selected news organizations can begin to integrate Facebook conversations into their broadcasts or coverage by displaying public posts of real-time activity about any given topic."
The article says the new APIs came as an answer to Twitter's constantly improving real-time conversation software. "One API shows a real-time feed of public posts tied to a specific word," the article says. "Another API helps break down the conversation by different demographics."
Justin Maas, vice president of client relations at fishbat, a leader in Internet marketing companies, says these APIs could be extremely valuable to advertisers and marketers. "Facebook's main squeeze is advertising and news publishers," he says. "These new APIs will give marketers a better way to more accurately target conversations and campaigns to engage with consumers more actively."
While the APIs are currently only available to news outlets like CNN, Maas says it's only a matter of time before Facebook opens up the features to brands and advertisers. "It's all about making Facebook a full experience," he says. "News producers and executives want to be able to see what people are saying about their programs. It will allow them to find out what people really care about. A service like this would be like gold for advertisers and I predict Facebook will make it available to them very soon."
fishbat, Inc. is a full-service online marketing firm and social media agency dedicated to connecting all types of businesses with their target audiences in the most effective and efficient way. Through innovative strategies in social media management, search engine optimization (SEO), branding, web design, reputation management and public relations, fishbat promotes a consistent and professional online voice for all of its clients.