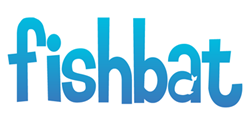 Bohemia, NY (PRWEB) September 11, 2013
fishbat, a leader in online marketing companies, discusses an article published by Mashable on September 9th, which details Facebook's new professional skills category that gives users the ability to highlight their job skills.
According to the Mashable article titled "Facebook Adds Professional Skills Category for Job Seekers," Facebook quietly launched a new feature last week, allowing users to list skills in a "Professional Skills" category under the Work and Education section of their profiles. The new category works almost like tags, the article says. Listing a skill will link it to its corresponding page. When a user clicks on one of the skills, the article says they are "taken to a new page that shows existing friends with similar interest in that skill as well as related pages, groups and a listing of new people the user might know who have expressed interest in that professional skill."
The article says the skills are discoverable, meaning employers can search for a person with a particular skill when making a new hire.
Justin Maas, vice president of client relations at fishbat, a leader in online marketing companies, says Facebook is making an effort to become more like LinkedIn by encouraging people to use it for job searches. "Last year, a study from Jobvite concluded that over 50 percent of people use Facebook when looking for a job, which was more than LinkedIn," he says. "Facebook shares a lot of your information, and some might say that it's the best judge of character. It acts like a more personal resume. Adding a professional skills section was a smart decision."
fishbat, Inc. is a full-service online marketing firm and social media agency dedicated to connecting all types of businesses with their target audiences in the most effective and efficient way. Through innovative strategies in social media management, search engine optimization (SEO), branding, web design, reputation management and public relations, fishbat promotes a consistent and professional online voice for all of its clients.
#####