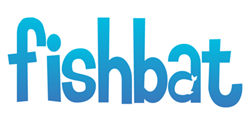 Bohemia, NY (PRWEB) October 08, 2013
fishbat, a leader in online marketing companies, comments on an article published by Mashable on October 3rd regarding a study that shows the accuracy with which researchers can predict the gender and personality of Facebook users.
According to the Mashable article titled, "What Does Your Facebook Profile Really Says About You?" researchers could predict the gender of Facebook users with 92 percent accuracy. Though not fool proof, this can give businesses greater insight on the type of consumer they attract. According to the study, the researchers used an "open-vocabulary approach," which lets the data drive what words are considered most important. This certain technique allows researchers to look at trait markers they already know rather than discovering new ones.
As stated in the article, each participant filled out a questionnaire scoring themselves on the "Big Five" personality traits: extraversion, agreeableness, conscientiousness, neuroticism, and openness. The researches then examined the profile updates for language that aligned with the participants test scores, clustering common words and phrases into word clouds.
Justin Maas vice president of client relations at fishbat, a leader in online marketing companies, says that this study provides interesting insight on what different personalities react to and what words or phrases they gravitate toward. "This information can give businesses a direct language to relate with their desired consumers," he says.
Maas expects companies to expand on this study to find what type of personalities their consumers have and what personality traits they tend to display. "This can give companies a completely new perspective on what kind of image they portray to the public and see what kind of person responds."
fishbat, Inc. is a full-service digital marketing firm and social media agency dedicated to connecting all types of businesses with their target audiences in the most effective and efficient way. Through innovative strategies in social media management, search engine optimization (SEO), branding, web design, reputation management and public relations, fishbat promotes a consistent and professional online voice for all of its clients.