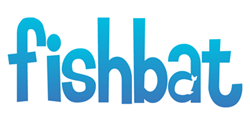 Bohemia, NY (PRWEB) December 24, 2013
fishbat, an award winning Long Island marketing company, responds to an article published by Mashable on December 19th, which reports that 80 percent of likes and shares on Facebook are not from the United States, but from the rest of the world.
According to the Mashable article titled "80% of Facebook's Like and Share Clicks Come From Outside the U.S.," Facebook recently launched a new design. Overall, page involvement has seen a 5 percent increase in shares and "likes" due to the 7.5 million buttons appearing on third party websites. These share buttons are viewed approximately 22 billion times a day, the article says. While the article does not reveal the number of clicks these buttons receive daily, it does suggest that "likes" and shares are serious promoting tools for their host websites, requiring only a small commitment from fans or readers.
The article says that surprisingly, most of the sharing is done outside the U.S. Asia-Pacific makes up 21 percent of the world's activity, along with Western Europe, which is also at 21percent.
Justin Maas, vice president of client relations at Long Island Marketing company fishbat, is not surprised by this statistic. "Facebook is a worldwide commodity," he says. "Parts of Europe and Asia are heavily populated and more active with their posts. Part of digital marketing is not only promoting your brand name nationally, but also worldwide. There's no better way to do this now than through social media, especially Facebook."
Maas continues, "Really a simple click of the button can go a long way in promoting a brand. Having a lot of followers and likes on your page gives you a lot more publicity, but you have to be an active member."
fishbat is a full-service digital marketing firm and social media agency dedicated to connecting all types of businesses with their target audiences in the most effective and efficient way. Through innovative strategies in social media management, search engine optimization (SEO), branding, web design, reputation management and public relations, fishbat promotes a consistent and professional online voice for all of its clients.
#####