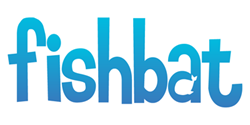 Bohemia, NY (PRWEB) January 01, 2014
fishbat, an award-winning online marketing firm, responds to an article published by Mashable on December 29, which discusses how Western Australia is using Twitter as an alert system to notify beachgoers of sharks wandering close to the shoreline.
According to the Mashable article titled "Sharks Trigger Tweets That Warn Australian Beachgoers of Attacks," scientists in Western Australia have tagged over 300 sharks with radio transmitters that relay information back for research. However, these transmitters can also warn beachgoers through Twitter. The article says that as sharks approach the beach and pass the 1 kilometer mark, the transmitters send an automatic tweet to the Surf Life Saving Western Australia's Twitter account. The account (@SLSWA) informs followers of where the shark is, what breed it is and when it was near the beach.
The article says the new system was launched due to an increase in shark attacks in Western Australia. Since being set up in June, the article says the transmitters have "flagged hundreds of instances of mostly tiger and bronze whaler sharks- but also a few white sharks- approaching Western Australian beaches."
Justin Maas, vice president of client relations at fishbat, an award-winning online marketing firm, applauds Western Australia for using social media to save lives.
"Western Australia has been experiencing more fatal shark attacks than usual over the past few years," he says. "This warning system is a way for beachgoers to be mindful of what's lurking in the water and use their own judgment of when to stay out of the water. With the amount of people on social media rising, this Twitter project is a great way to reach the majority of the population. Western Australian governments should be urging beachgoers and surfers to check these alerts before going to the beach in order to prevent more attacks. They could even run the Twitter stream on local news stations so people who do not use social media can also be aware of recent shark sightings."
fishbat is a full-service online marketing company and social media agency dedicated to connecting all types of businesses with their target audiences in the most effective and efficient way. Through innovative strategies in social media management, search engine optimization (SEO), branding, web design, reputation management and public relations, fishbat promotes a consistent and professional online voice for all of its clients.