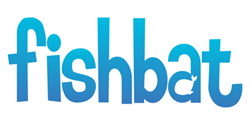 Bohemia, NY (PRWEB) September 26, 2013
fishbat, a leader in online marketing companies, comments on an article published by Forbes on September 25th, regarding the low percentage of Fortune 500 CEOs using social media.
According to the Forbes article titled "68 Percent of CEOs Have No Social Media Presence Whatsoever," a recent report conducted by CEO.com found that 68 percent of Fortune 500 CEOs lack a social media presence. As the article states, there are only 28 CEOs on Twitter, 38 on Facebook and five on Google+. While LinkedIn has a much higher CEO turnout with 140, the article says it still only adds up to about 32 percent. The article also says many of the CEOs remain inactive on these social accounts.
In the article, CEO.com founder Josh James says, "The rise of Twitter in particular really points to the need for speed among CEOs. Business leaders desire information that is quick, succinct, and easily digestible. Twitter more than any other social network delivers on that."
Justin Maas, vice president of client relations at fishbat, a leader in online marketing companies, says there is a great need for more CEOs to be present on social media. "Consumers are addicted to social media," he says. "It's where brands thrive and engage with potential customers. As brand representatives, CEOs should be actively using these social platforms to solidify a more personal presence and depict themselves as thought leaders in their industry."
Maas agrees with James, stating that Twitter is a perfect platform for CEOs to engage with fans, consumers and potential partners. "Even if a CEO delivered one tidbit of information per day, it could do a lot for their presence and their company," he says. "I'm not sure why top business leaders are ignoring these platforms when they could easily use them to their advantage."
fishbat, Inc. is a full-service digital marketing and social media agency dedicated to connecting all types of businesses with their target audiences in the most effective and efficient way. Through innovative strategies in social media management, search engine optimization (SEO), branding, web design, reputation management and public relations, fishbat promotes a consistent and professional online voice for all of its clients.
#####