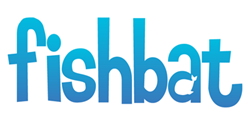 Bohemia, NY (PRWEB) September 27, 2013
fishbat, a leader in Internet marketing companies, comments on an article published by Times Union on September 25th, discusses how New York City lawmakers are proposing a ban on social media demands from employers.
According to the Times Union article titled, "NYC may bar social media demands by employers," many employers hound job seekers for their social media information before hiring them. For instance, an employer might ask a prospective employee for a password or a list of Facebook friends.
However, a new proposal could prevent New York City employers from asking to see a potential employee's social media profile. After a recent City Council committee meeting, lawmakers introduced a plan to ban employers from requiring access to private social media accounts for prospective hires. So far, 14 states have already passed laws concerning this type of practice.
Justin Maas, vice president of client relations at fishbat, a leader in Internet marketing companies, says these types of requests from employers could be considered an invasion of privacy. "While actions on social media are a reflection of a person's personality, requiring people to hand over passwords is an invasion of privacy," he says. "Regardless of passing laws, people should learn to be more aware of what they post on social media. Inappropriate pictures and other scandalous posts should be avoided or made completely private."
Maas says this also poses an opportunity for people to establish a credible, impressive social media presence. "Whether it's requested or now, employers are always curious to see your social media pages," he says. "So why not transform them into something you can be proud of. If you readily apply to jobs, serving your social profiles on a platter, you're more likely to get hired. People should work on creating a positive social footprint instead."
fishbat, Inc. is a full-service digital marketing and social media agency dedicated to connecting all types of businesses with their target audiences in the most effective and efficient way. Through innovative strategies in social media management, search engine optimization (SEO), branding, web design, reputation management and public relations, fishbat promotes a consistent and professional online voice for all of its clients.
#####