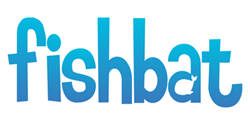 Bohemia, NY (PRWEB) October 17, 2013
fishbat, a leader in social media agencies, responds to an article published on Wired regarding NY Comic Con's Twitter takeover last weekend.
According to an October 11th article published on Wired titled, "NY Comic Con Takes Over Attendees' Twitter Accounts to Praise Itself," many New York Comic Con attendees found that their Twitter accounts had been compromised and tweets were sent on their behalf. The article says NY Comic Con organizer ReedPop had tweeted on the behalf of many attendees using the hashtag #NYCC in order to make the event seem like it was a huge success.
Some tweets read, "So much to see, so much to do! #NYCC 2013 I love you!" and then included a link to the Facebook page. People were not happy about the overly enthusiastic messages and it resulted in an apology from Comic Con and the service being disabled.
Justin Maas, vice president of client relations at fishbat, says that this situation was a definite overstep. "Comic Con organizers should not have taken advantage of the attendees in order to make its event seem successful," Maas says. "While it's always good to have positive feedback on Twitter, tweets should be organic and honest. Invading individual privacy of attendees led to negative reactions and it stirred up bad press for the entire event."
Because of situations like this one, Maas says it is important to use the services of social media agencies in order to manage Twitter accounts and generate positive buzz without having to hack anyone's private accounts.
fishbat, Inc. is a full-service online marketing firm and social media agency dedicated to connecting all types of businesses with their target audiences in the most effective and efficient way. Through innovative strategies in social media management, search engine optimization (SEO), branding, web design, reputation management and public relations, fishbat promotes a consistent and professional online voice for all of its clients.