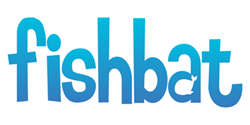 Bohemia, NY (PRWEB) December 23, 2013
fishbat, an online marketing firm, responds to an article published by Mashable on December 18th, which details the viral story of a man that started a campaign to raise money for his friend, so he could keep a seeing-eye dog that saved his life.
According to the Mashable article titled "Can the Internet Help a Blind Man Keep the Dog That Saved His Life?" Indiegogo user Grant Kirsh started a campaign to raise $50,000 in two weeks, so his friend, a blind man, to keep his seeing-eye dog.
The article recounts the story of Cecil Miller, a blind man that fainted when standing for the train and fell down onto the tracks. His seeing-eye dog, Orlando, tried to keep him from falling, but fell nonetheless. As they laid on the tracks, Orlando forced Miller to wake up and move. Miller and Orlando narrowly missed the train, but suffered minor injuries. While in the hospital, Miller discovered that his health insurance wasn't going to allow him to keep Orlando. Instead, Miller would have to put the dog up for adoption. After hearing about this, Kirsh created the campaign and earned enough money through Indiegogo for Miller to keep Orlando.
Justin Maas, vice president of client relations at online marketing firm fishbat, commends Kirsch for using crowdfunding to raise money for a great cause. "The effective use of crowdfunding for a good cause is shown in this story," he says. "Crowdfunding is a great way to raise awareness about events and other types of causes. It allows people to donate money and show their support. But it's not just for brands and startups. Crowdfunding is one of the best tools for individuals and Kirsch did a great job with this. We commend him for his efforts and kindness."
fishbat is a full-service digital marketing firm and social media agency dedicated to connecting all types of businesses with their target audiences in the most effective and efficient way. Through innovative strategies in social media management, search engine optimization (SEO), branding, web design, reputation management and public relations, fishbat promotes a consistent and professional online voice for all of its clients.